In 2019 BT announced that it was to close more than 270 offices across the UK, but it would maintain offices in eight towns and cities as "key locations".
Known as "The Better Workplace Programme", their aim was to rationalise their property portfolio and create 30 bases in modern buildings.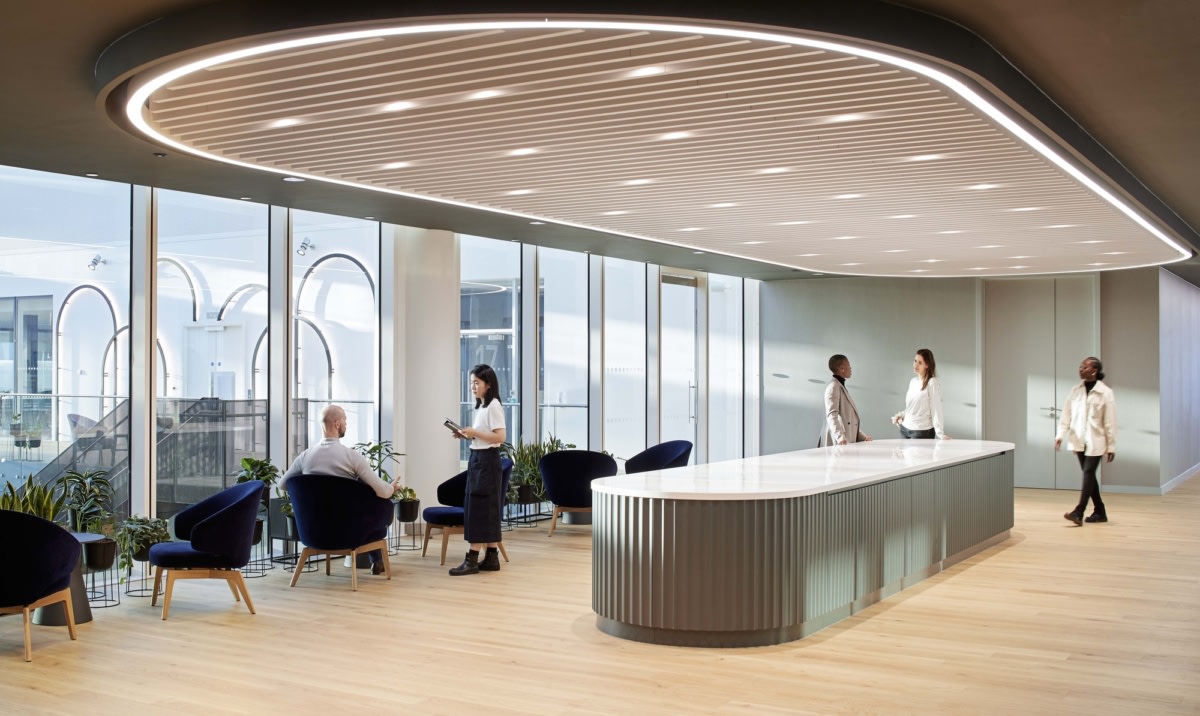 The first of these hubs was completed this year. Architectural practice tp bennett were appointed to deliver the largest single office fit-out for an occupier in Birmingham, creating a new workplace experience for BT within Three Snowhill, a business quarter in Birmingham's central district. The site provides a future proof workplace for up to 3,500 employees and is also the largest BT Hub outside of London.
As a company that is all about connecting, their ambition was to create a space that would bring colleagues together. Following on from the pandemic there has been a real shift in the workplace, with companies focusing on bringing people together and creating destination offices to encourage collaboration. tp bennett have achieved this by providing agile spaces and social hubs on every floor, designed to promote cross-collaboration across the business, while still providing space for individual and focused tasks. Destination zones have been included throughout the building, to encourage employees to move around the building and interact with colleagues. The staircase between level 16 and 17 connects the restaurant and terrace to a dedicated events space.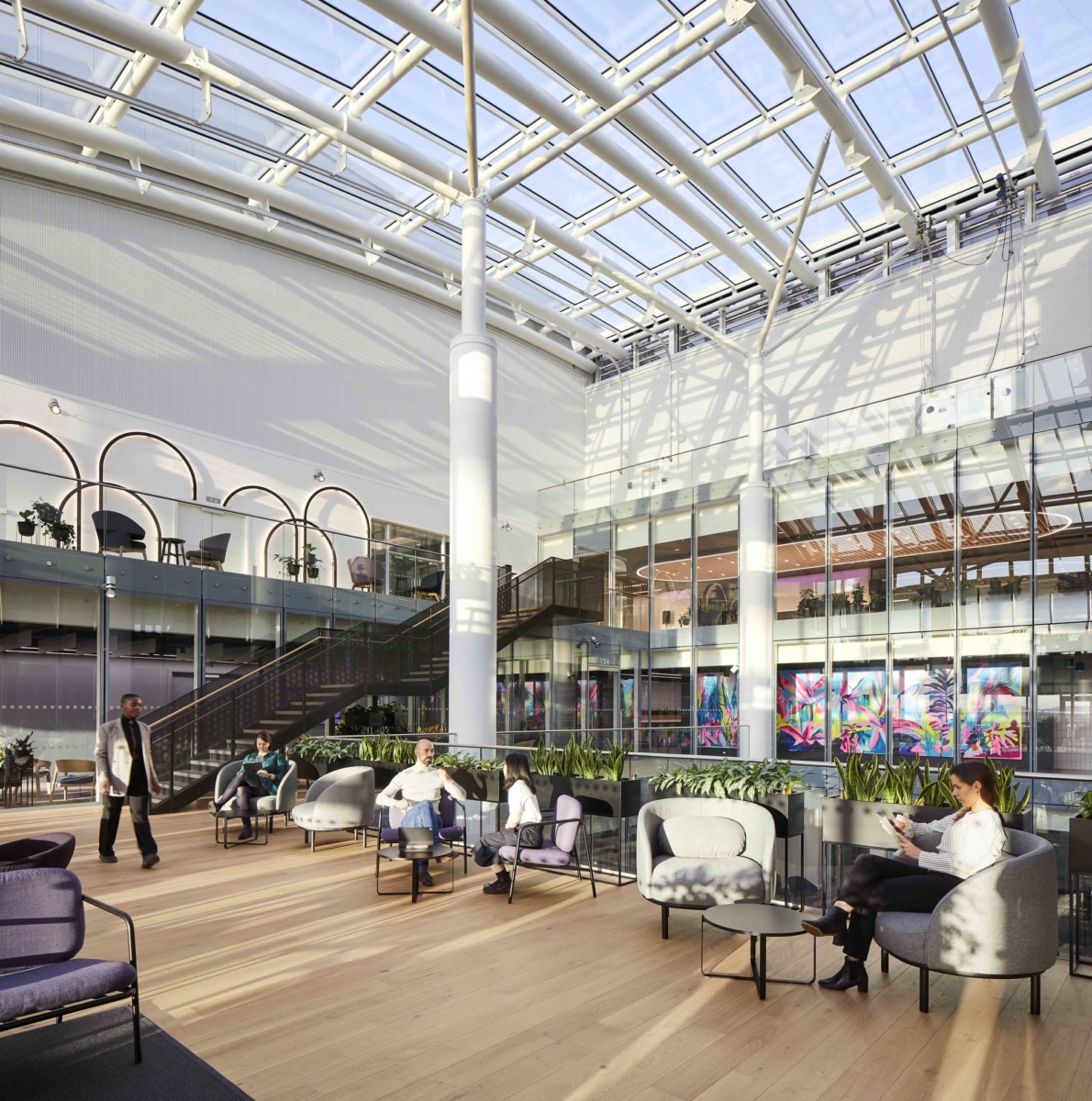 BT is a company that is committed to inclusion and have a manifesto focused on accelerating growth through responsible, inclusive, and sustainable tech. These values are reflected in the building, a variety of welfare facilities have been provided including multi-faith, parenting and consult rooms alongside wellness spaces. The workspace also has a BREEAM rating of excellent, the floorplans were designed to maximise natural light and biophilia has been used throughout to create a space that is really centred around wellbeing.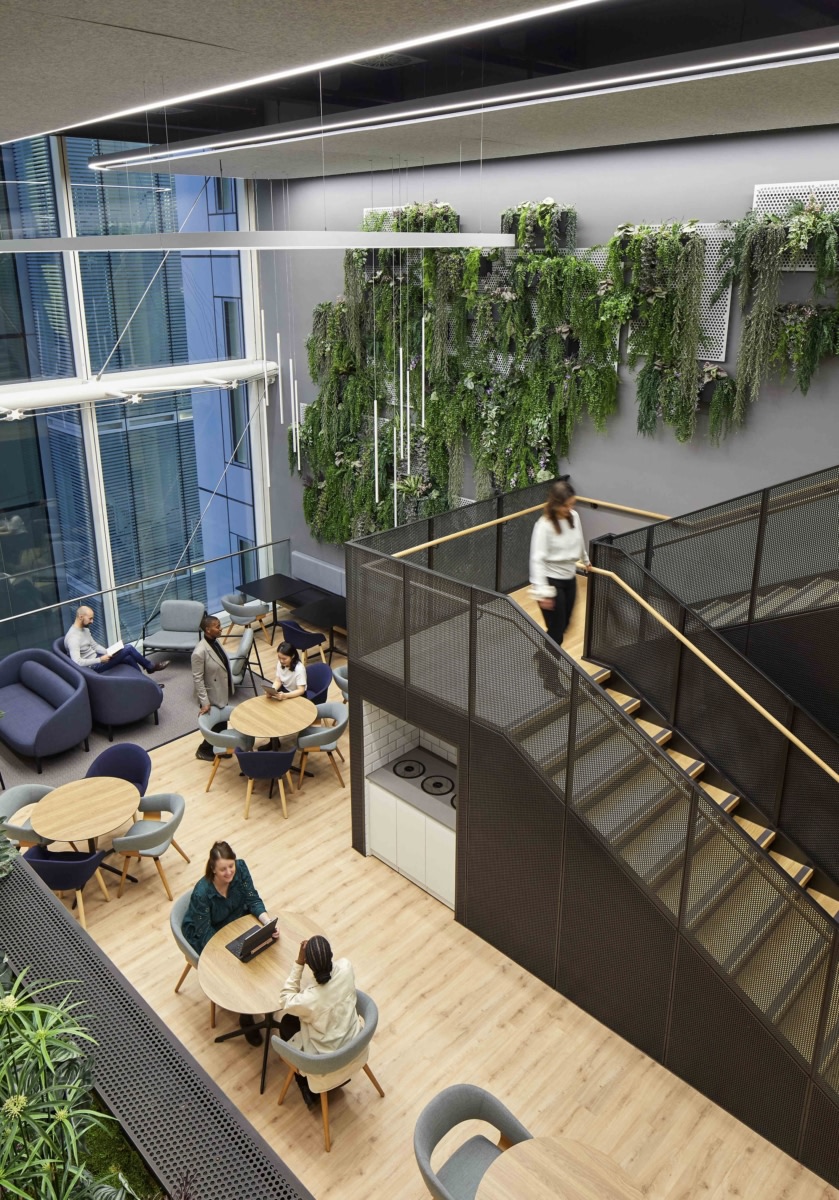 A neutral palette has been used throughout the design, incorporating lots of natural elements. Timber cladding and baffles add interest and texture, and we love the large green wall in the catering area. Indigo is used throughout the space to reflect the company branding.
The lighting design throughout the building is thoughtful but also impactful. Delicate indigo lighting is another subtle hint to the company branding, while the flowing ceiling lights used throughout emulate the soft glow at the edge on BT's logo and communicate to us the idea of connectivity.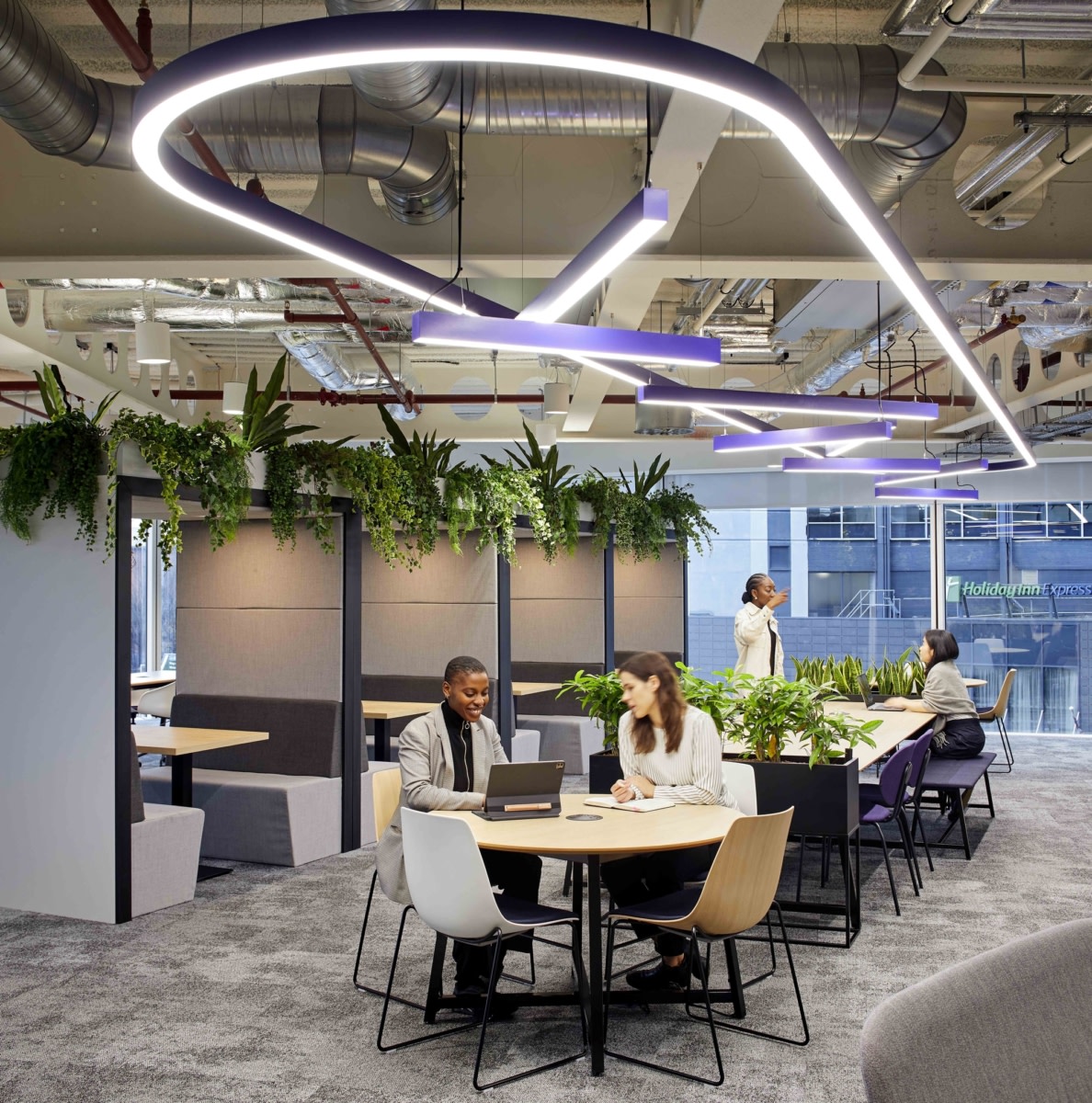 We think this is a really great example of an office fit-out that promotes interaction and employee wellbeing, BT along with tp bennett have created a real destination office.