BREEAM is the acronym for Building Research Establishment Environmental Assessment Method; an assessment standard for buildings' ecological impact and environmental performance. This methodology can be applied to both new property developments and refurbishment schemes.
Established in 1990, it is the longest established method of assessing, rating and certifying the sustainability of buildings. It is now used in over 85 countries worldwide.
The aims of BREEAM are to mitigate the life cycle impacts of buildings on the environment, enabling buildings to be recognised for their environmental benefits. Stimulating demand and creating value for sustainable buildings, building products and supply chains; ultimately providing an easily recognisable and credible environmental label for assessed buildings.
A family of BREEAM schemes exist, each designed to assess the sustainability performance of buildings, projects or assets at various stages in the life cycle; these include:
BREEAM Communities: for the master planning of a larger community of single or mixed-use buildings.
CEEQUAL: for civil engineering, infrastructure, landscaping and public realm works.
BREEAM New Construction: for new build, domestic and non-domestic buildings.
HQM (Home Quality Mark): for new build dwellings within UK.
BREEAM In-Use: for existing buildings in operation.
BREEAM Refurbishment and Fit-out: for domestic and non-domestic building fit-outs and refurbishments.
Categories
BREEAM assessment for construction and fit-out is based on a series of 10 Build Assessment Categories. These categories cover a range of areas associated with any development designed to gauge a building's sustainability as comprehensively as possible. These can be tailored within the assessment to the specific scheme and range of works required.
Energy: How energy efficient is a building? How much energy usage or wastage is there?
Management: How well is a building or project managed? Are there sustainability focused management policies in place?
Water: How much water does a construction project require? How much water does the building need to remain operational?
Waste: How much waste is produced by a construction project? Where does the resulting waste end up?
Pollution: How much pollution results from the building? How can pollution be limited or removed entirely?
Health and Wellbeing: What health and safety measures are in place? Is there adequate ventilation and lighting?
Materials: What materials are utilised within the construction? Where are these materials sourced? Are they sustainable?
Transport: How accessible is a building to those who live or work there? Is the building easily connected to existing public transport?
Land usage: Is this a brownfield or a greenfield site? How is the surrounding environment and wildlife impacted?
Innovation: How innovative is the design? How innovative are the building's sustainability policies?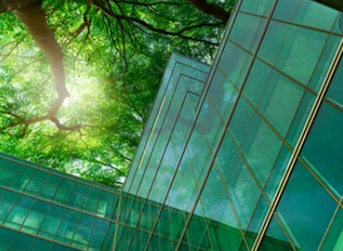 Assessment Credits and Classification
Assessment credits are requirements attached to different sustainability categories. Each category represents an issue within a building or refurbishment project, and all carry a specific weighting based on its level of importance.
Accreditation is driven through successfully attaining these credits, with the final sustainability rating decided by the percentage of available credits awarded.

For a building to achieve the highest possible score it must achieve credits in all assessment categories.
The assessor will provide a benchmarked percentage score based on the total number of credits gained in each assessment category. This provides the building with its overall rating. There are six classifications with a minimum pass mark of 30% :
Outstanding (minimum 85%)
Excellent (minimum 70%)
Very Good (minimum 55%)
Good (minimum 45%)
Pass (minimum 30%)
Unclassified (less than 30%)
Evidence provision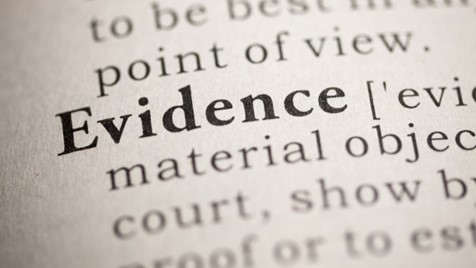 Independent third-party assessors use a rigorous evidence-based assessment to ensure all elements are fully traceable and captured securely in relation to the project.
Specific evidence should not need to be created for the audit; it should be available as part of documents involved in the project works. Examples of typical evidence categories requested are provided below.
Communication records: Any communication records used as evidence must provide clear confirmation of the site name, author's identity and role, the date and recipients identity.
Formal letters of correspondence: On company or organisation headed notepaper with a signature (electronic signatures are acceptable).
Meeting minutes: Include date, location and attendee information (names, organisations and roles), along with a record of the meeting and agreed actions.
Drawings: All drawings have the building or site name, phase (if applicable), the drawing title, date, revision number and a scale.
Specification: A specification clearly relates to the project under assessment, and it has a date and revision number. Where sections of a specification are provided the assessor should reference the extract and as a minimum submit the front page of the specification detailing the project name, revision number and date.
Site inspection report: A site inspection report includes the building or site name, date, author and summary text to detail what was witnessed, and to confirm compliance. Photographic evidence can be used to support the text in the report.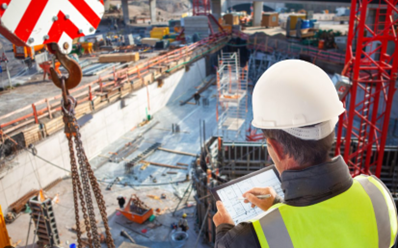 Certification
BREEAM certificates are issued after final assessment and site visit. The assessor will prepare a post-work or construction information required schedule known as an IRS to confirm the 'as built/final' documentation required for each credit. The design team will then have a period of up to 12 weeks in which to supply the relevant information to the assessor. Throughout this time, the assessor will continually update and re-issue the IRS to reflect the information received.
Once all the information has been received, the agreed target has been achieved, the assessor will submit the post construction (PCR) report for quality assurance and issue of the final certificate. The pass certificate would also be listed on the Greenbook Live, a BREEAM reference source, listing environmental products and services, including a full list of BREEAM certified buildings and licensed BREEAM Assessors. https://www.greenbooklive.com/