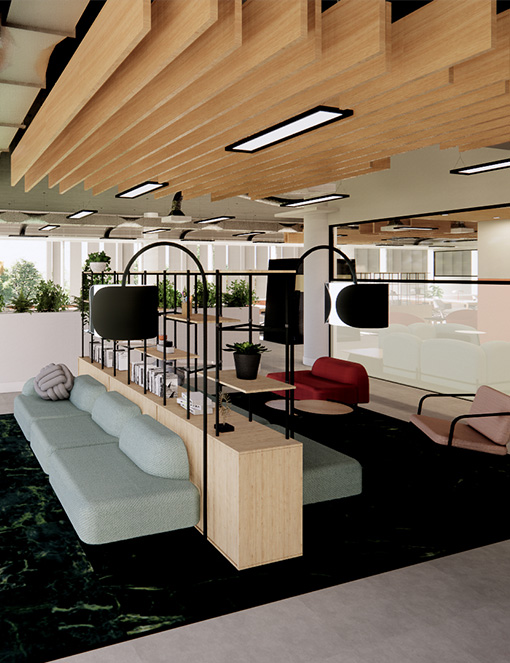 PROPERTY INVESTOR & DEVELOPMENT COMPANY, ARLINGTON'S BUSiNESS PARK DESIGN & VISUALISATION
Arlington approached Mobius to produce marketing material for 15,000 sq ft of office space at the prestigious Uxbridge Business Park development. An innovative and proactive company, Arlington were keen to approach the marketing of this floor plate in a new way. We therefore created a 3D immersive experience to help potential occupiers visualise the space.
The floorplate was empty but finished to a high CAT A standard. We first surveyed the building by using our laser scanner to create a Point Cloud survey. This allowed us to create a digital twin, which ensured that the visualisation experience would be as accurate as possible. After modelling the building and surrounding site in 3D, our team of interior designers created two detailed design options for the space. The options were targeted towards two different demographics, in order to create a more tailored experience for potential tenants, helping them better imagine occupying the space.
Once the designs were complete and Arlington were happy with the visuals, we installed an immersive experience in the building. Two QR codes were printed on stickers for each option and placed in 9 locations across the floor plate. Using a phone or tablet people were able to scan the QR codes and see the proposed design against the empty space. We also provided a 3D tour of both options that Arlington were able to feature on their website. The feedback was overwhelmingly positive and the space was let very quickly.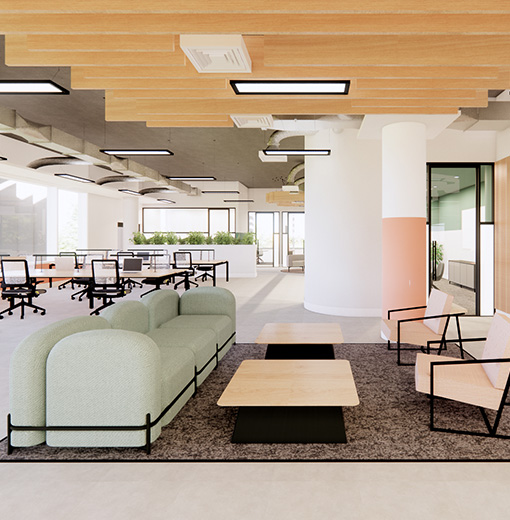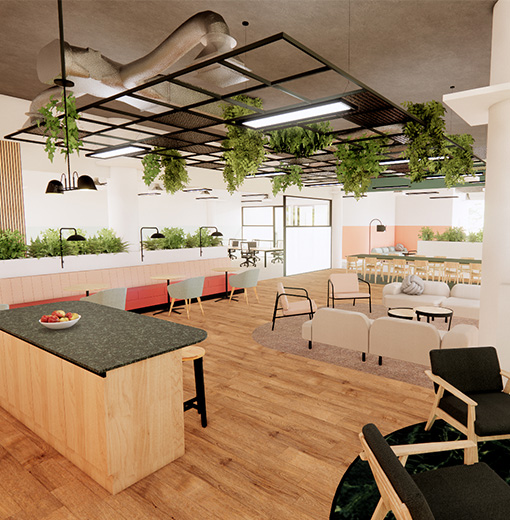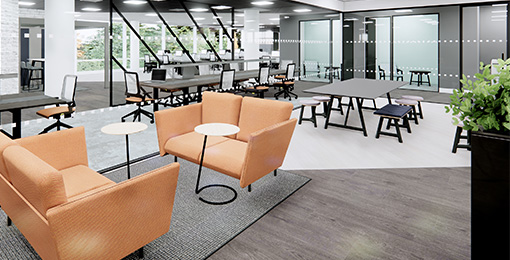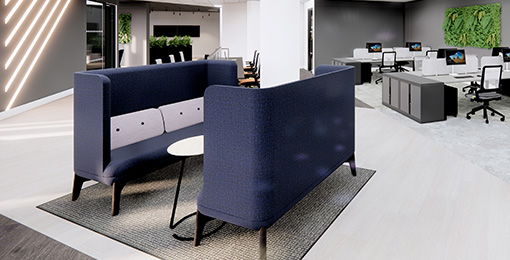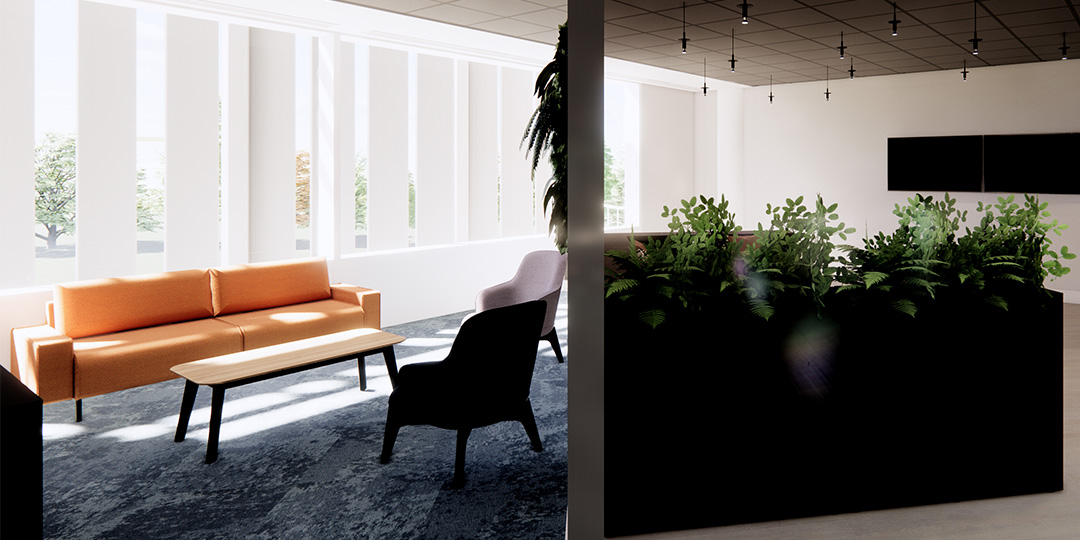 SEE WHAT WE'VE BEEN UP TO