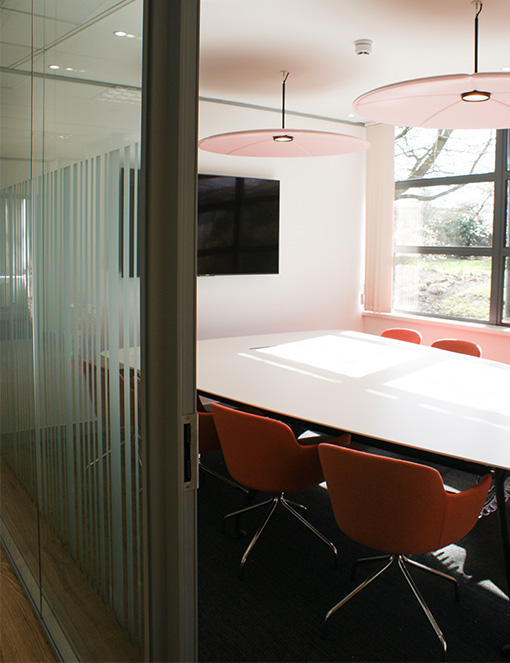 SOFTWARE ENGINEERING COMPANY, CUSTOMER SERVICE
We were approached by a large international company, who were moving their expanding customer service centre in Kent. We managed the whole process from design to furnishing.
The Customer Service team were a close-knit and sociable team. It was therefore important to provide a large kitchen and breakout area for them. Spending their breaks and lunch with their work family was of high importance.
The kitchen was opened up to make a feature of the atrium which allowed natural light to flood the space. This, along with a central picnic table created an inclusive and communal atmosphere where employees could come together and socialise.
A number of alternative screening devices were chosen to create layers of visual and acoustic privacy in the breakout area. This enabled a multifunctional use of the space.
Due to the nature of the work carried out in this office, hot desking areas were not needed. We did however, have to make sure that there was enough space to fit 50 permanent, height adjustable desks.
New glass partitions were also installed to create several meeting rooms and huddle spaces.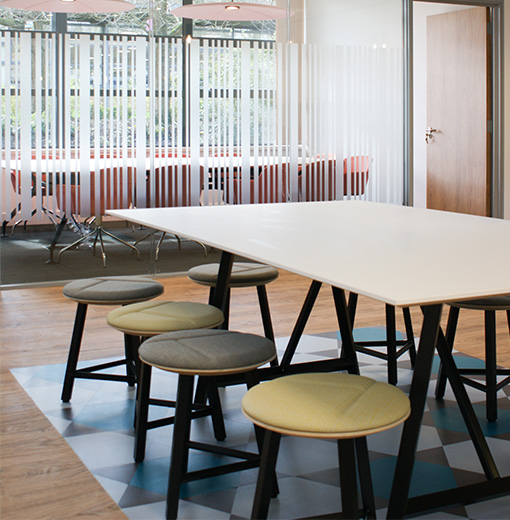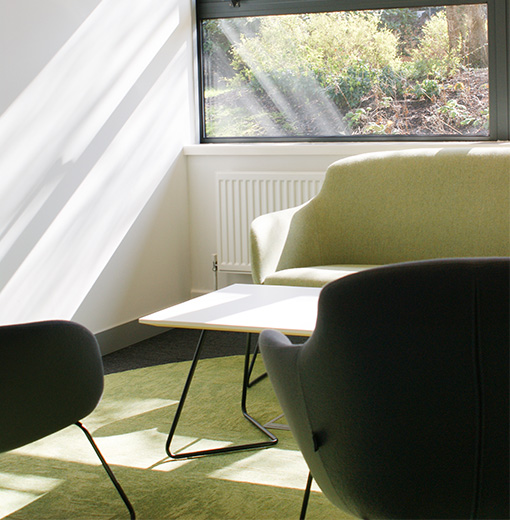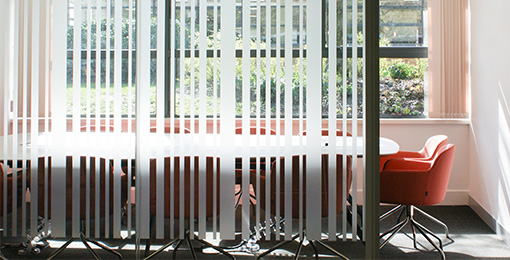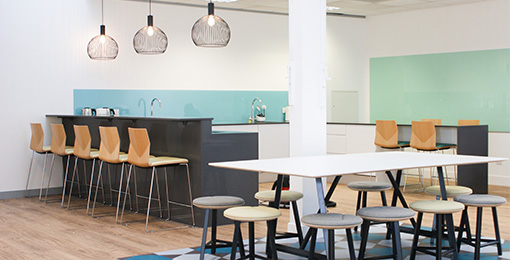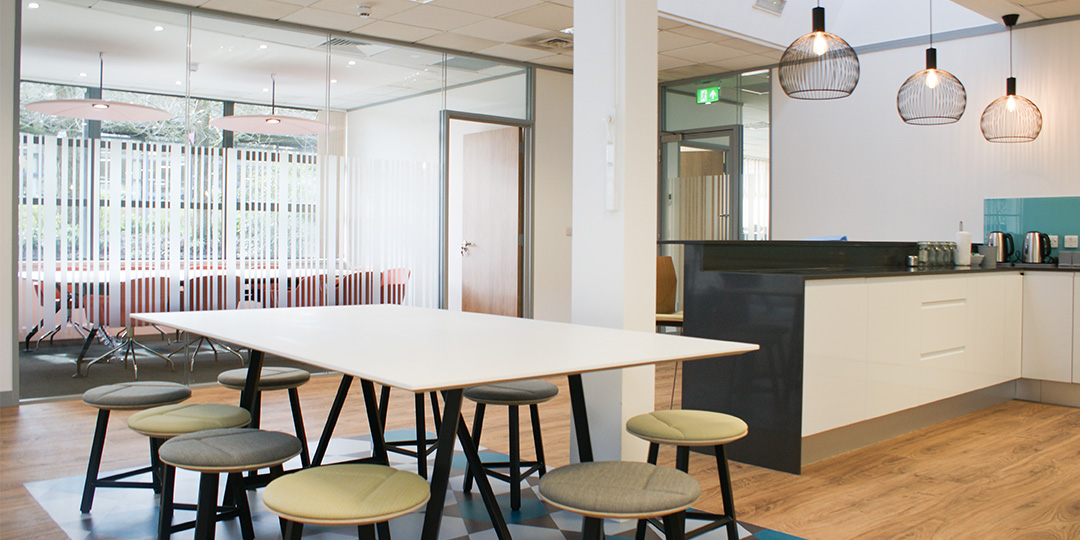 SEE WHAT WE'VE BEEN UP TO