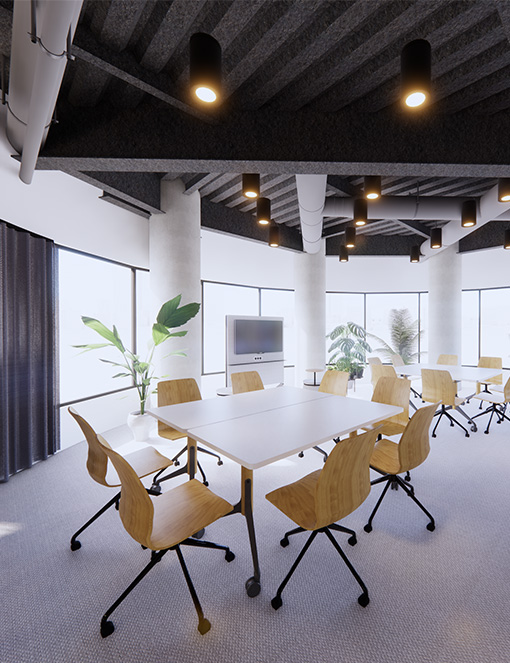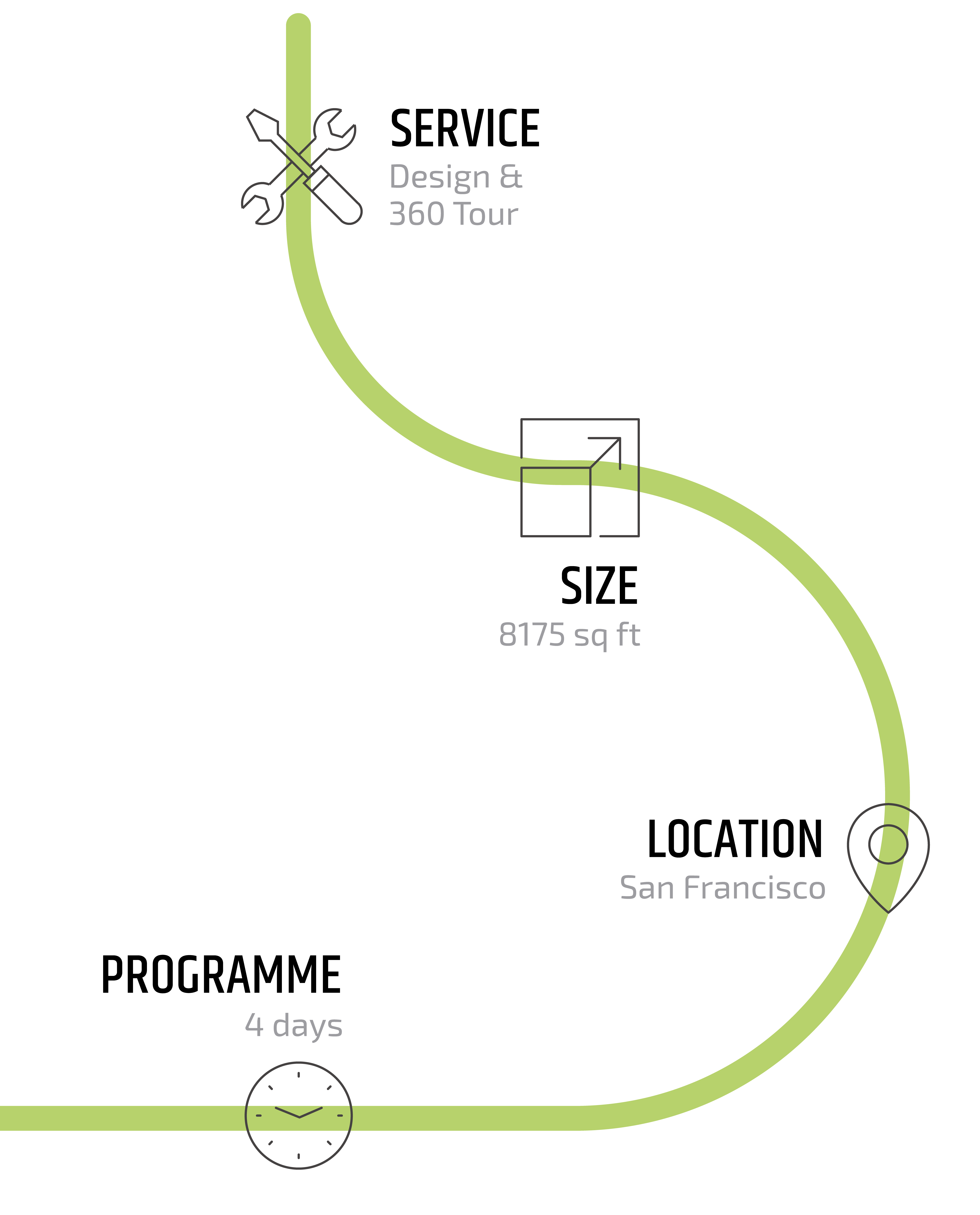 SEARCH ENGINE COMPANY,
ELASTIC'S SOCIAL & HYBRID WORKPLACE
Initially, Elastic approached us to produce a 360 tour of their existing London office for marketing purposes and to aid their Estates team. Our relationship with Elastic led us to creating a design and 360 tour for their new office in San Francisco. Fun, colourful and collaborative were the keywords at the basis of this project. The goal was to create a space where employees and clients from all over the world could meet, whilst the more local employee's could turn up to work at a fixed desk or collaborate with their team.
The space is made up of casual collaborative meeting areas and more formal meeting/board rooms, a training atrium, private pods and social areas. Auditorium seating surrounds a table tennis table and soft seating, perfect for team get-togethers. The bar/kitchen is a great space for socials and workday meals, encompasses colourful soft seating and planting to create a shield  from the more traditional fixed desking. The atrium used as a training/talk space has plenty of adaptability with the AV system, tables and chairs on castors allowing the furniture to be moved around to suit the function.
The client found it invaluable to share the tour and visuals with their team to discuss the potential design and works to be put forward. The 3D aspect highlighted any potential issues that could have arisen when only working in 2D. Our design team had a lot of fun producing the visuals and 360 tour for this project in such a wonderful location.
Scope of work:
Space planning & interior design

Brand incorporation through colour schemes and finishes
3D visualisation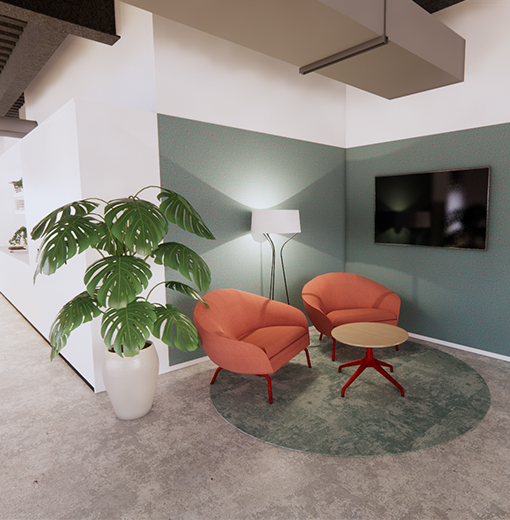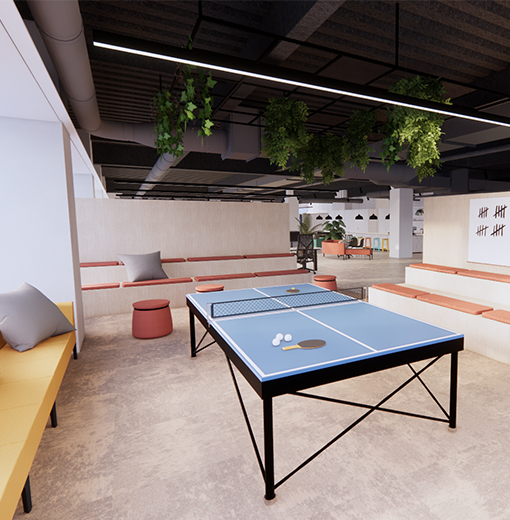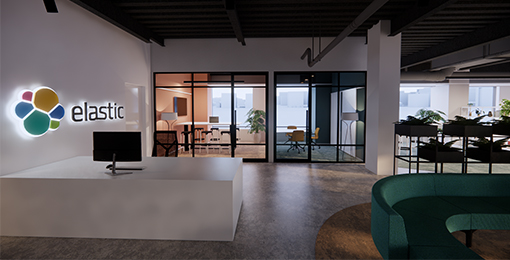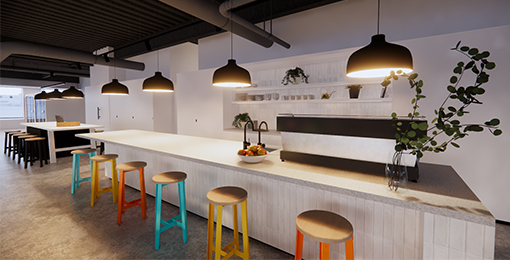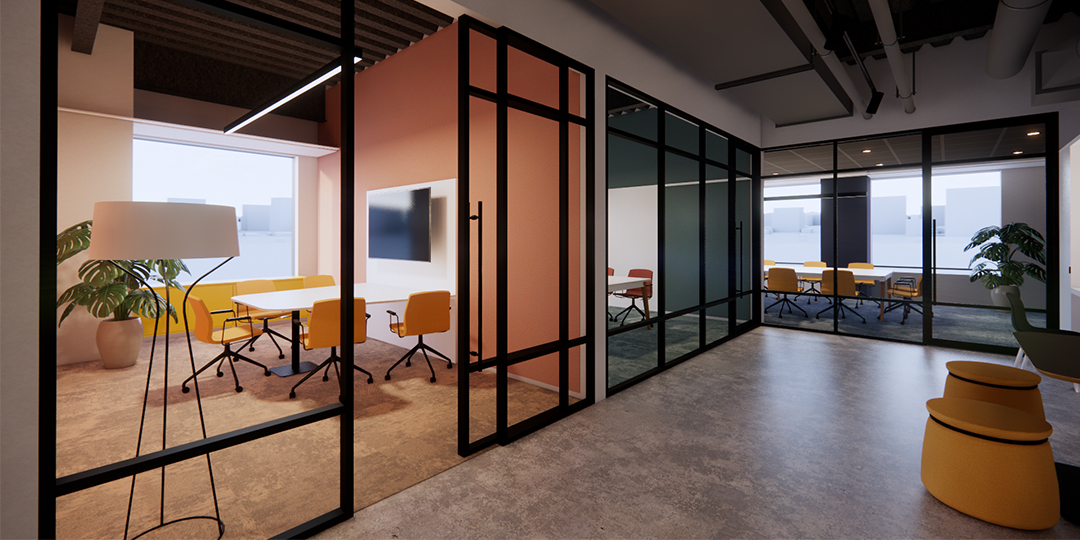 WALKTHROUGH THE VIRTUAL DESIGN
SEE WHAT WE'VE BEEN UP TO