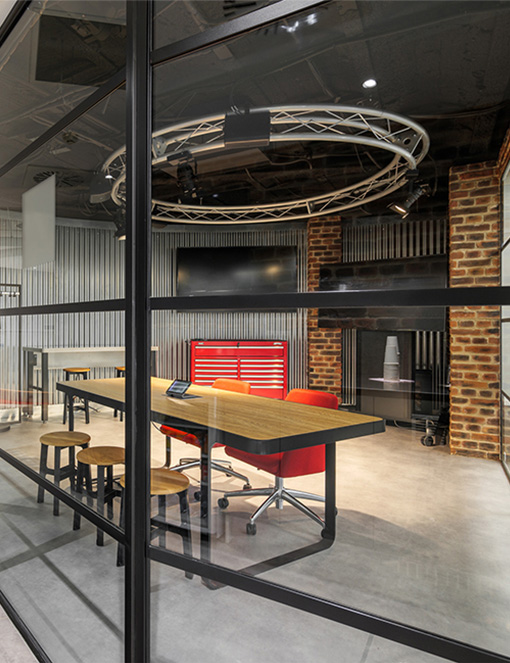 SOFTWARE ENGINEERING COMPANY, INFOR'S WORKPLACE & CLIENT AREA
The scope consisted of enhancing the clients' customer facing area by adding a branded workshop space named 'The Garage'. This type of space was initially designed in 2017 for their office in London and has been a great success, resulting in the roll out
across a number of their sites across the globe.
Along with this enhancement, 3 of the remaining open plan floors, including an expansion were designed and refurbished. We introduced 3 new small kitchens and breakout areas which has added to the wellbeing and morale of the employees.
Our Project Manager was on site to ensure that the project was carried out to the Mobius standard. Despite not being able to travel to site (pandemic!), the project went smoothly, coming in on time and on budget. This was aided by the use of our 3D digital twin and walkthrough visualisation of the proposal. This enabled us to collaborate with our client and contractors to ensure that every detail was covered and we were able to deliver exactly what the client was expecting.
Project meetings were held every week over Teams and our project manager created 3D photographic tours to demonstrate site progress, which we could then share with the client.
This project was a great example of how our 3D technology supports the management of a project remotely. The restrictions the world was facing at the time, proved the necessity for this technology and way of working.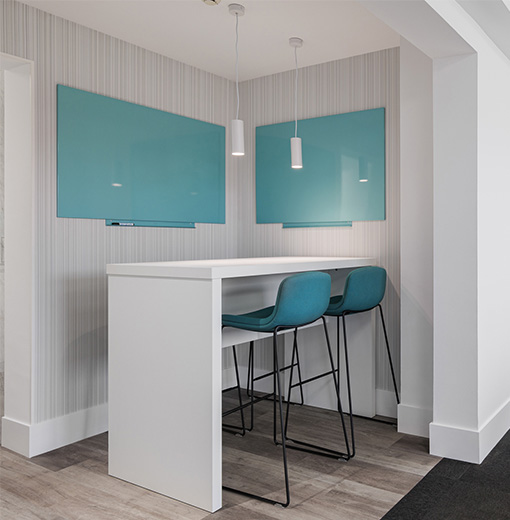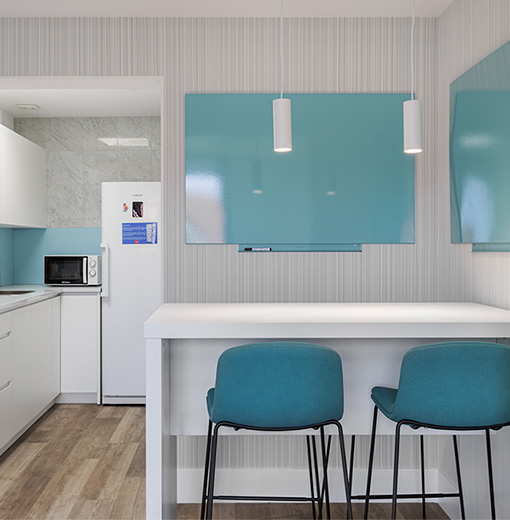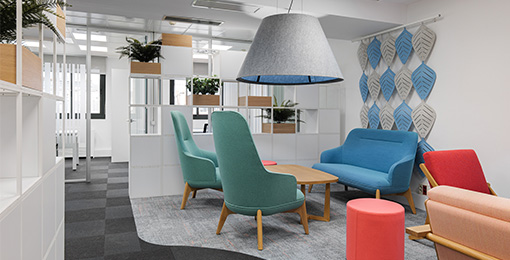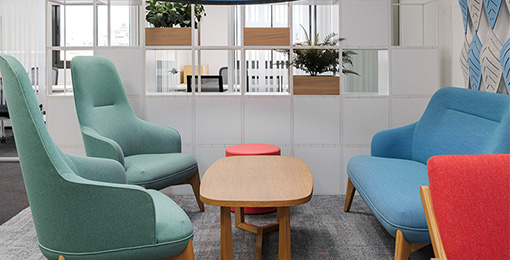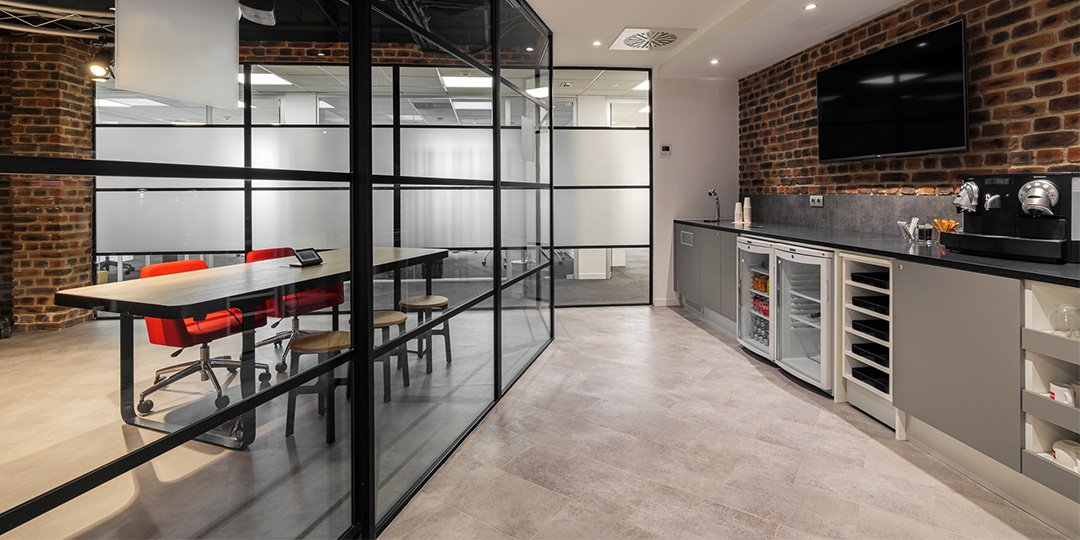 SEE WHAT WE'VE BEEN UP TO