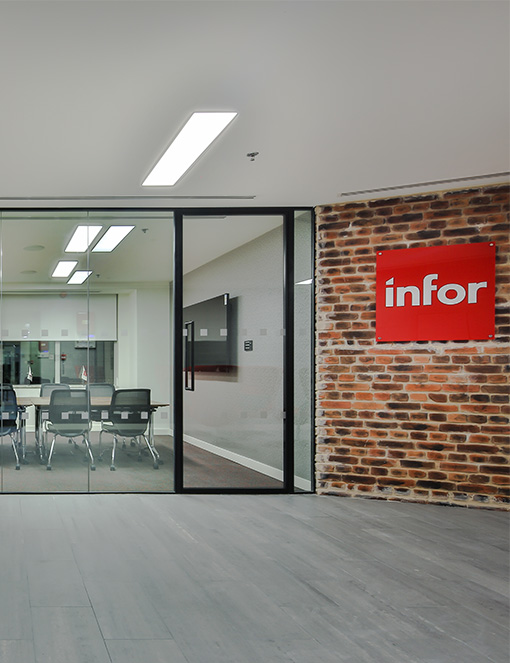 SOFTWARE ENGINEERING COMPANY, INFOR'S WORKPLACE & CLIENT AREA
Having designed Infor's office on the 24th floor of the Al Kazim Towers in 2014, we were delighted to be involved in their expansion and move to the 43rd floor.
The brief was to plan, design, fit out and fully furnish their newly acquired space, suitable for hosting clients and accommodating their expansion. We arranged and fully managed their move up to the 43rd floor with minimal interference to the company's workflow. The office is set in an ideal location, overlooking the Palm and gives excellent views over the sea and surrounding areas.
The project involved designing a range of spaces, including a client reception entrance and a branded Garage space. We created internal meeting rooms, open plan desking for employees, and an enclosed kitchen/break-out area. The company colours were incorporated into our choice of fabrics, textures and finishes, allowing us to reflect the company branding throughout.
Scope of Works:
Level 3 BIM

Space Planning

Interior Design
Brand incorporation through colour schemes and finishes
3D visualisation
Full coordination of fit-out and installation
Move management
Supply and installation of furniture throughout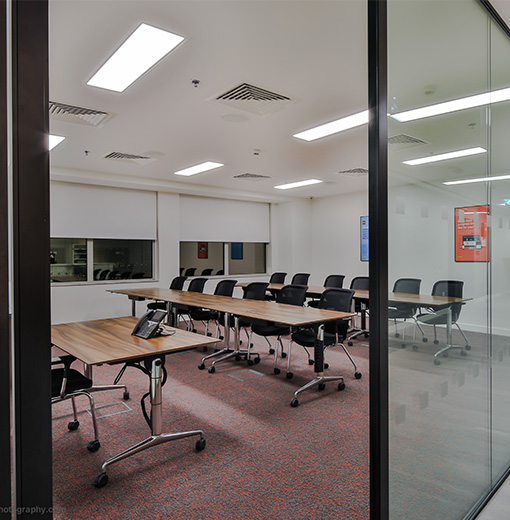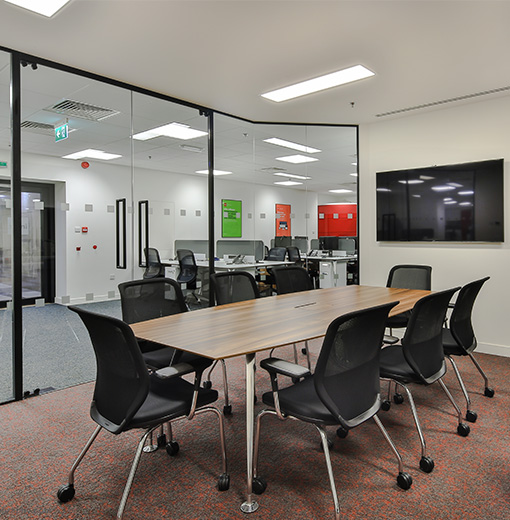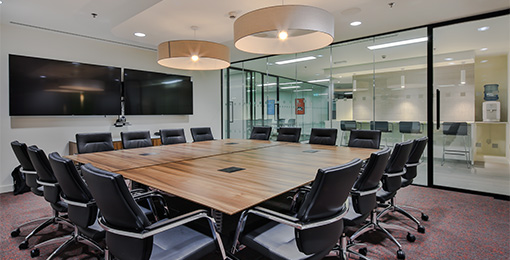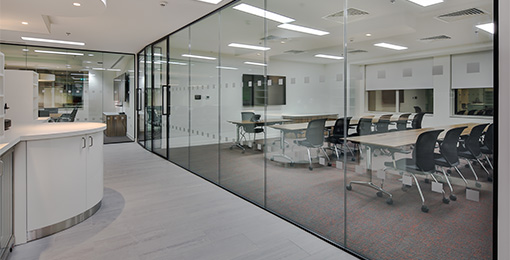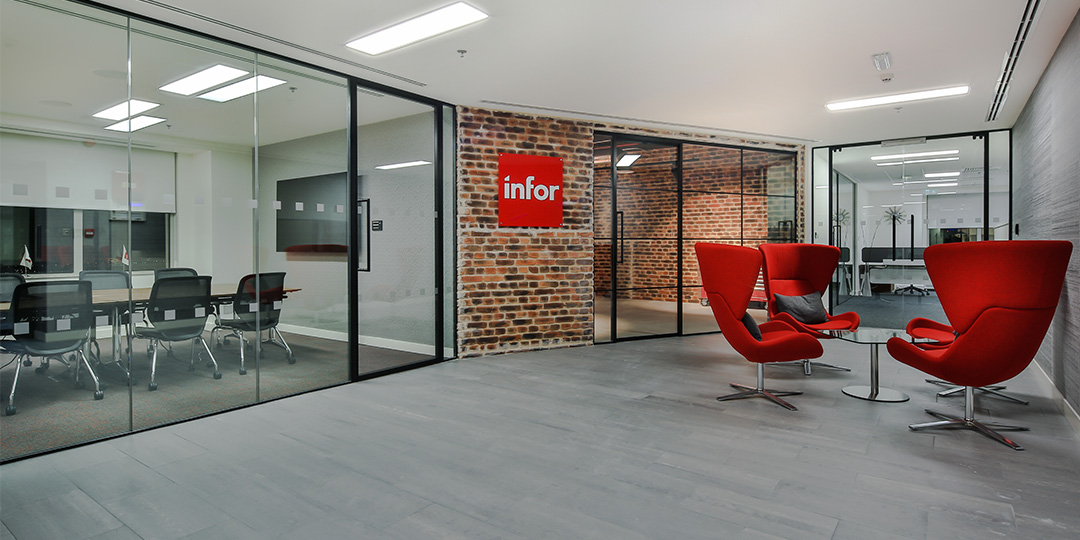 "I have been working with Mobius for several years on numerous projects throughout EMEA. Infor is very keen on using new technologies and Mobius give us this opportunity with their VR and BIM capabilities. Mobius continually provide us with a wonderful personal and professional service – a great team of highly committed and talented individuals."
SEE WHAT WE'VE BEEN UP TO