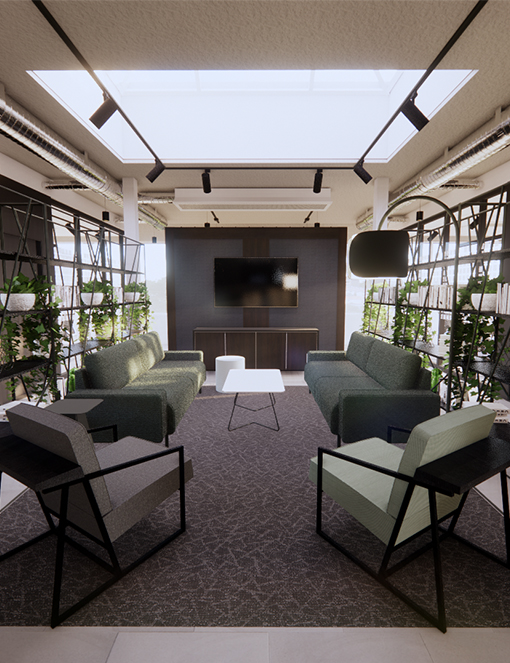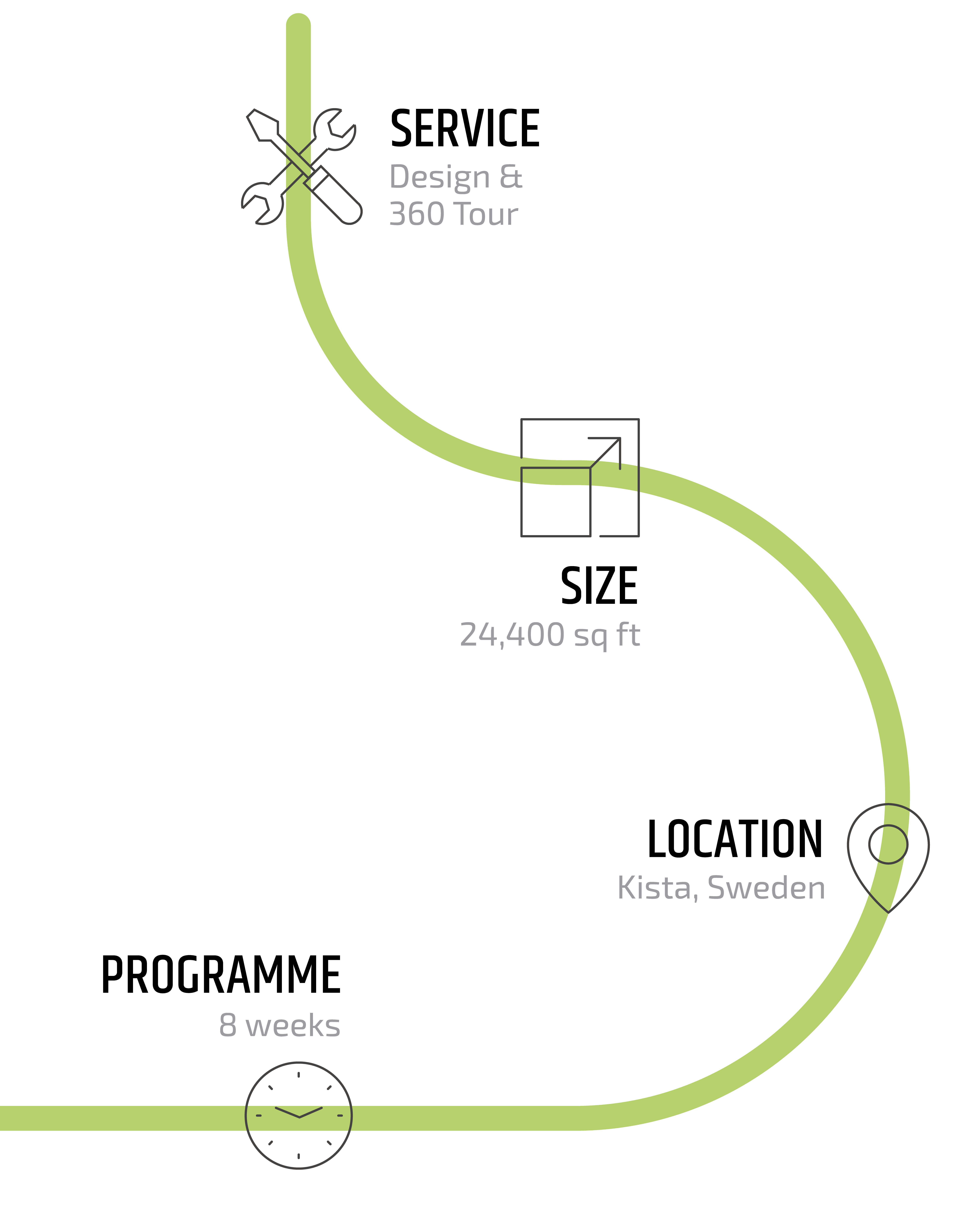 SOFTWARE COMPANY, INFOR'S WORKPLACE & CLIENT AREA
Our long-standing client, Infor, approached us to design, visualise and create a 360 tour for two floors of their new building in Kista, Sweden. Having completed a number of projects for them in the past, it was important that the design followed the identity of the other spaces, yet also incorporated the niche requirements specific to the location and the teams who would be using the space.
This project was to be designed in collaboration and conjunction with the full refurbishment of the 7-storey building. It was important to be sensitive of the architect's design scheme, but also feed in information which impacted the project. The advantage we had was the 3D model we created at the beginning of the project which enabled us to make changes and visualise all aspects of the proposal. This allowed us to influence the other disciplines involved, by detecting clashes between the mechanical and electrical components alongside the spatial design.
This collaboration was invaluable to our client because we were able to make changes throughout the design process. We were able to support them to manage the project effectively which saved them time and money.
Scope of work:
Space planning & interior design

Brand incorporation through colour schemes and finishes
3D visualisation
360 tour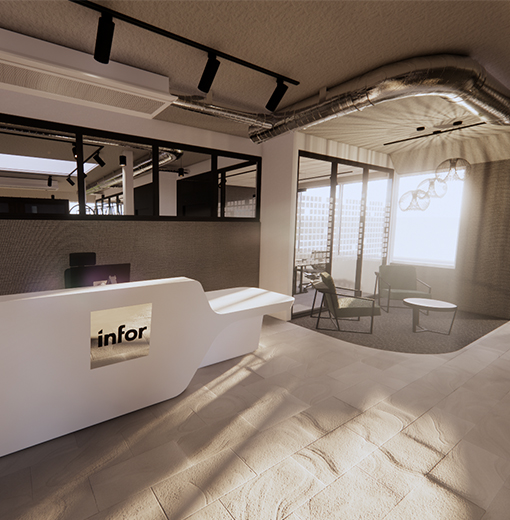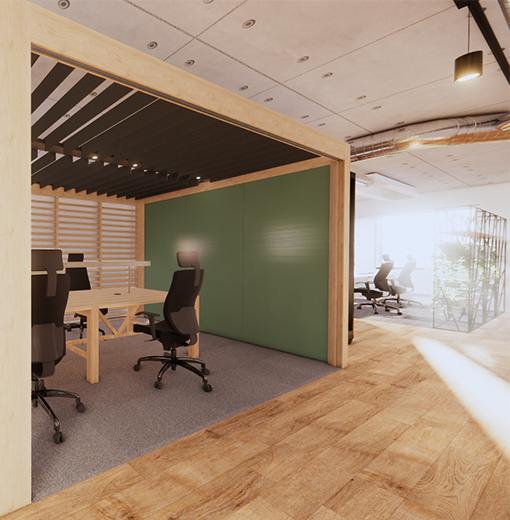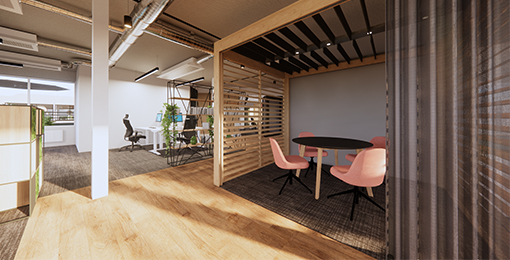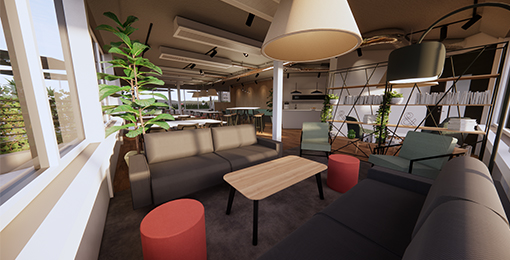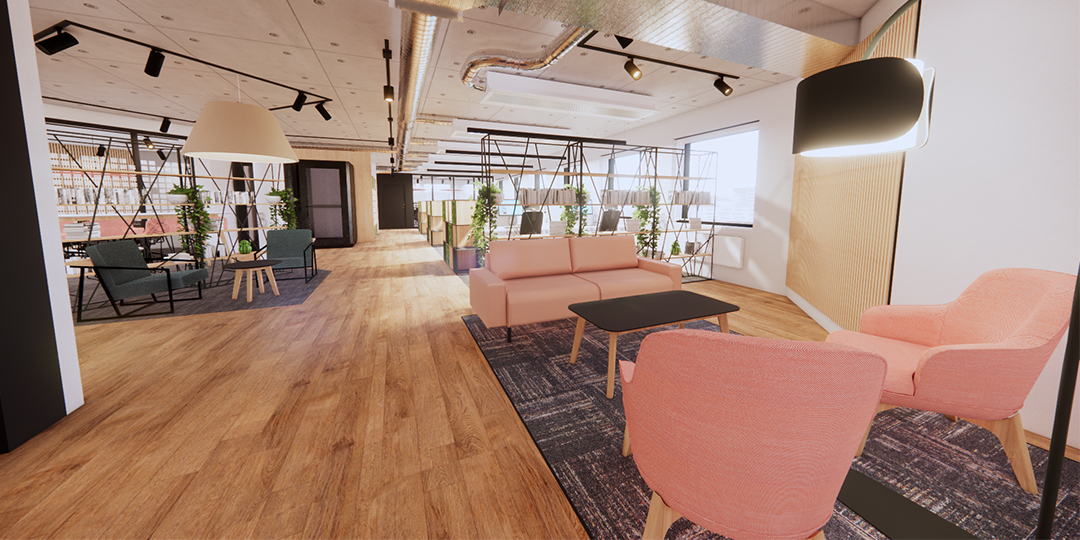 SEE WHAT WE'VE BEEN UP TO