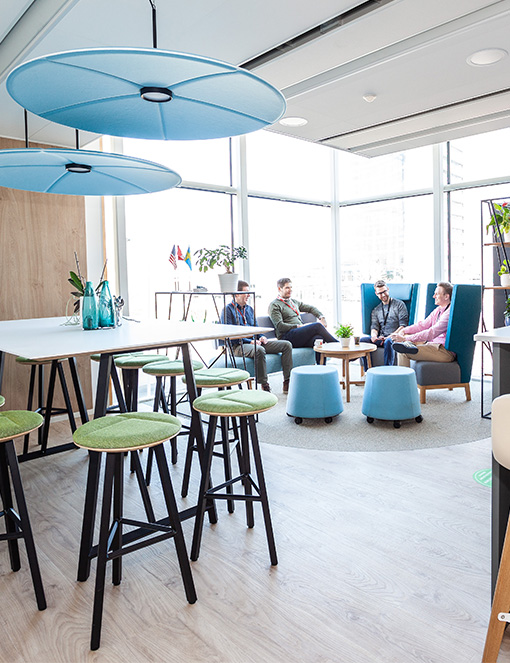 SOFTWARE ENGINEERING COMPANY, INFOR'S WORKPLACE & CLIENT AREA
As part of the design brief, our client wanted open spaces, but employees still wanted to retain some privacy whilst working. Using a mixture of bespoke acoustic baffles and modular planter/storage systems, we were able to create that.
We installed curtains and various-sized meeting rooms throughout the floors to help break up the areas into teams. Dividing the space based on activity achieved the privacy element for those focused tasks.
The Client Centre needed to represent the client's distinct brand for external visitors. This area has quite a different look and feel from the rest of the building and follows the corporate style. We mainly used a palette of greys and dark woods with pops of red and exciting textures.
In this office, all employees took their coffee and lunch breaks together. We, therefore, wanted to reflect a feeling of community where employees could come together and socialise. The breakout area needed to be bright to create an inclusive atmosphere whilst ensuring the space could be adaptable. We provided functionality to change the room into a presentation 'Town Hall' space to host large meetings.
With the help of our European Project Manager and the expert local supply chain, we delivered the project on time and within budget.
How we carried out this project won us the 'NextGen's PropTech Company of the Year' award! Using the digital twin, we successfully delivered the design, fit-out and FF&E package throughout the pandemic. Quite an achievement in lockdown in another country!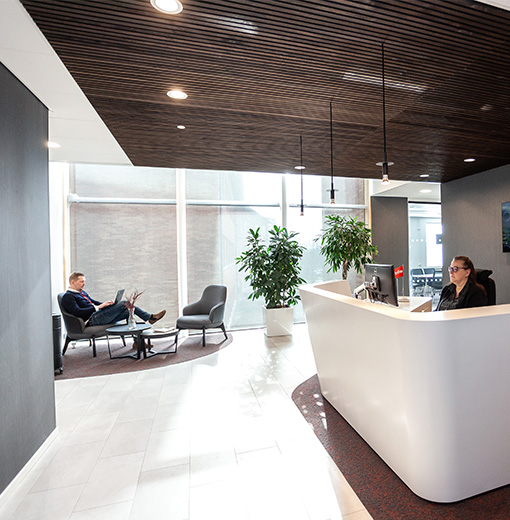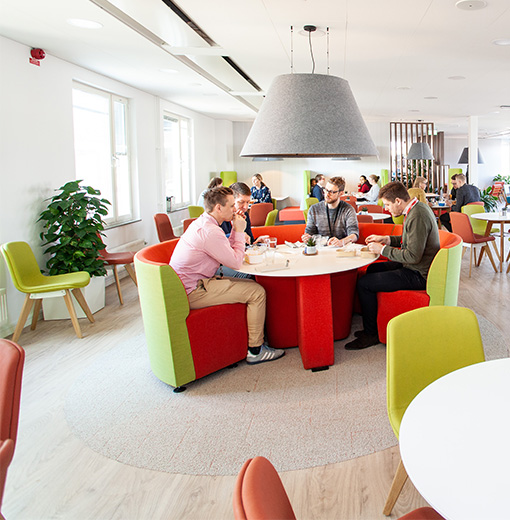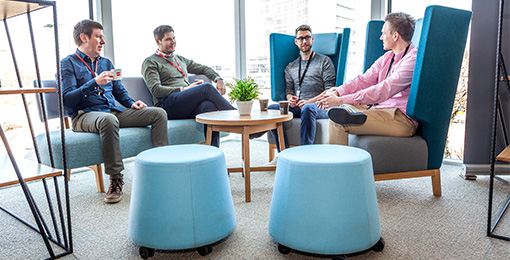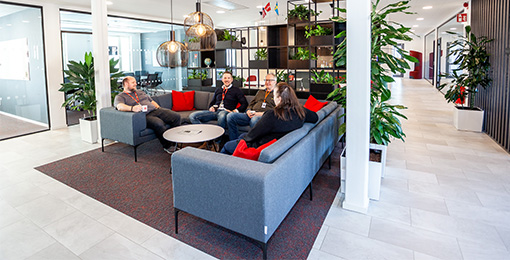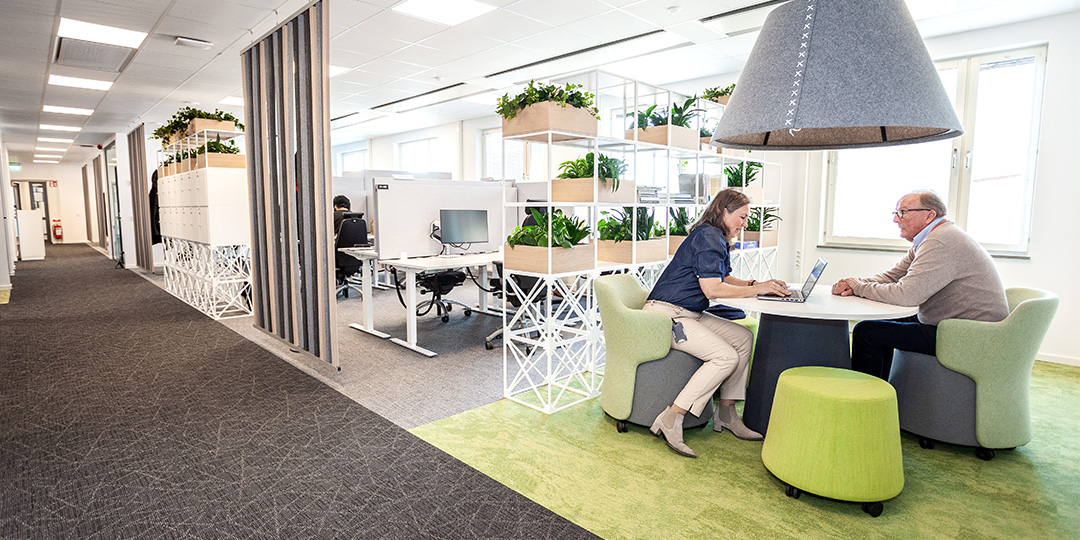 We had a very positive experience working with the Mobius team on this project. Being responsible for a project in Sweden whilst based in the Netherlands, it has been invaluable having access to the 3D model of the proposed design. It has given us a much better overall view of the project and has allowed us to work with the design team remotely throughout the construction and installation phases. Even with these visualisation tools, the finished project looks better than we ever could have expected, and we are thrilled with the result.
We have been very happy with the progress of the project from start to finish, and we have been especially impressed by the way in which we have been able to utilise the 3D model. We were able to use the model and visualisations in presentations to our staff, as well as using it on site to allow suppliers, installers and contractors to see what the finished project should look like – making the whole process much easier. Even now, when the project is complete, I'm able to use the model to engage vendors and space plan any internal changes without having to travel.
SEE WHAT WE'VE BEEN UP TO