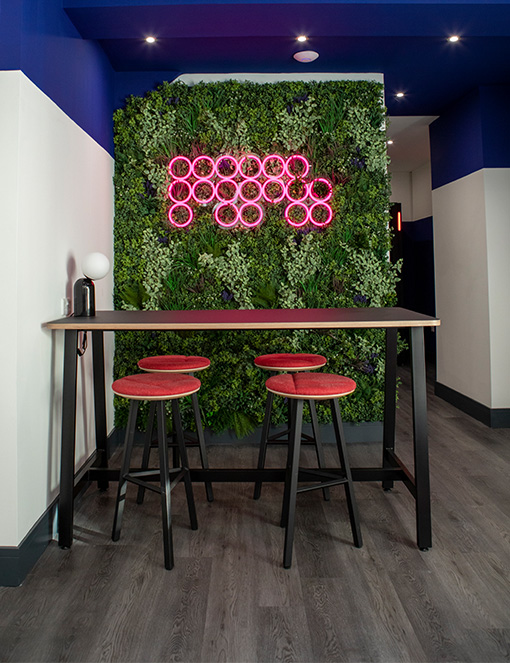 CAMERA EQUIPMENT TRADING COMPANY, MPB'S WORKPLACE & CLIENT AREA
Due to rapid growth and expansion, MPB had acquired a second site in Brighton, just down the road from their existing office. The new site comprised of two buildings and the brief was to create a new client facing meeting centre, as well as a collaboration and meeting hub for the team.
After scanning the space and creating a digital twin we were able to fit-out the space in 3D. When we had our initial design presentation 'Teams' call with the client, we shared our screen and walked them around the newly designed digital model to showcase what their space could be. They were instantly engaged and were immediately on board with some of the bold colour choices that we had made.
We equipped them with all the collateral (3D walkthrough
video, CGIs and 360 tour) so it could be presented to the senior team who came back with one set of iterations. The changes were implemented and subsequently, the design was signed off. The use of our 3D workflow enabled the stakeholders to fully visualise
the space and the furniture within it, enabling them to make quick and effective decisions.
Scope of work:
Level 3 BIM
Space Planning & Interior Design
Brand incorporation through colour schemes and finishes
3D visualisation
CAT B Fit out and project management
Supply and installation of furniture throughout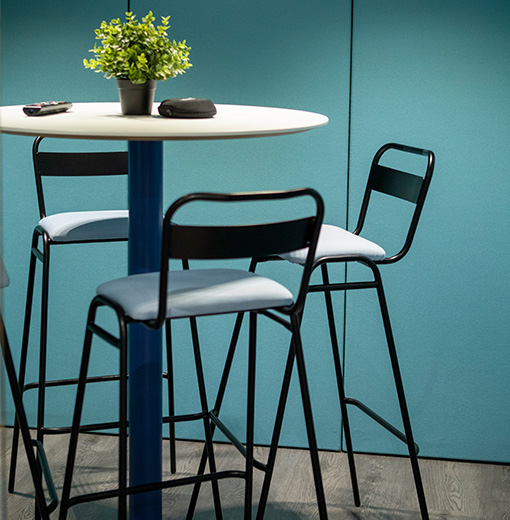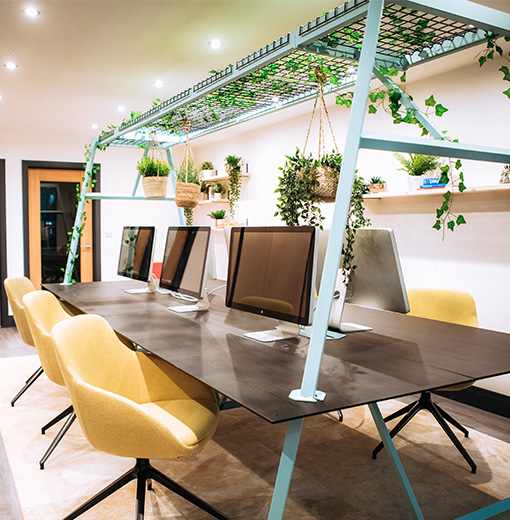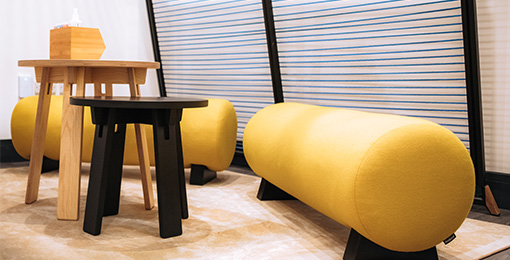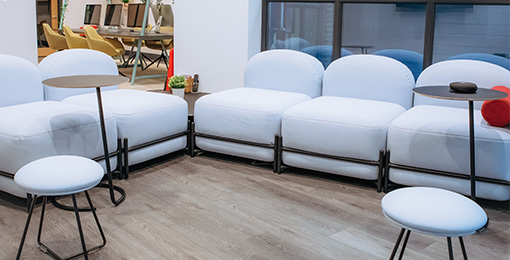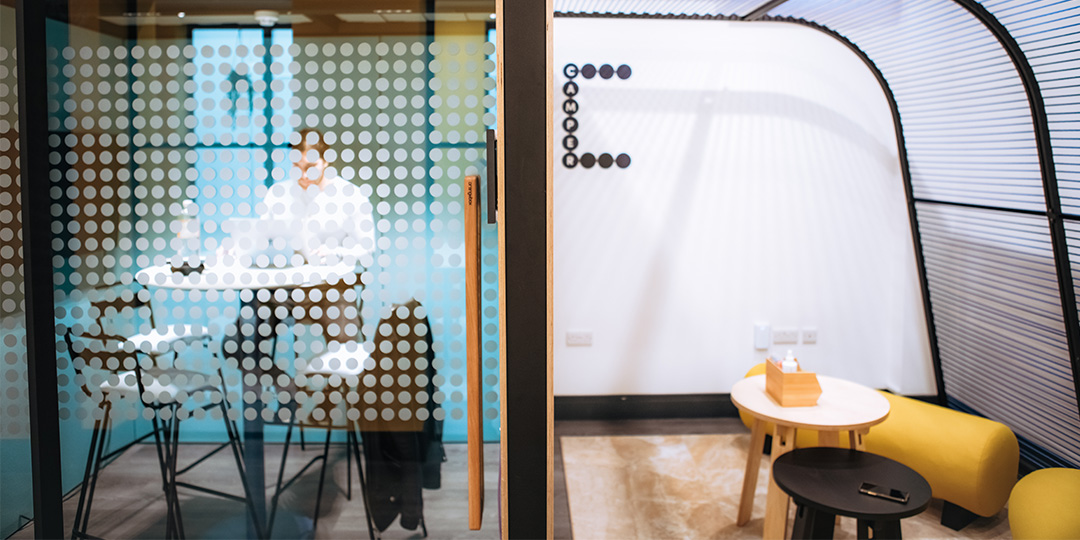 "The technology that Mobius use really helped communicate the design. Stakeholders knew what it was going to look like at the end, and I think that really helped them decide on using Mobius for the project."
SEE WHAT WE'VE BEEN UP TO