Space, Woking – Marketing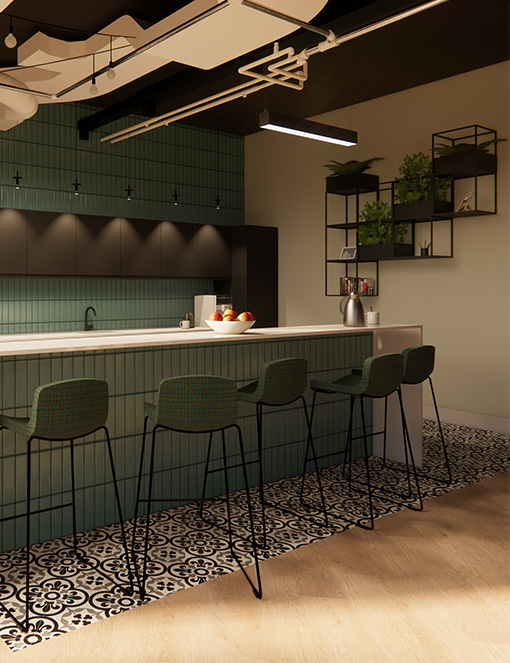 OFFICE LETTING,
SPACE'S MARKETING
We were originally commissioned to work on Phase One of this project. This saw us design and furnish the reception and the roof top marketing suite of the Space Woking.
For Phase Two we approached development partners Lamron Estates, BNP Paribas and CBRE with some new features to enhance their marketing for the building.
We had been working on our own Virtual Reality Headset App and we were keen to provide a VR experience. Potential occupiers could then use it whilst visiting the building for a guided tour.
Our team space-planned the fifth floor of the building completely and created two different interior design themes. Furniture was selected along with fabrics, flooring and wall finishes, to create a completely immersive experience.
If you visit the building today you will be able to completely visualise a whole floor. Simply standing in designated positions and putting the VR headset on.
As a turnkey commercial design, fit-out and furniture installation company, we are excited at the prospect of working further with potential occupiers to bespoke the designs to their needs.
We look forward to welcoming you to our fully equipped VR suite in Wokingham, where you will be able to make real-time changes to the architectural model in VR.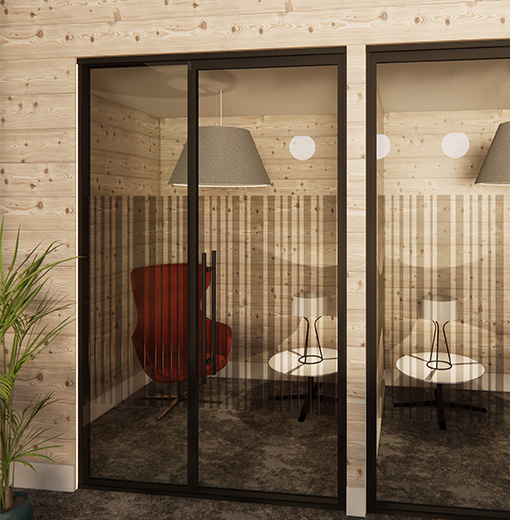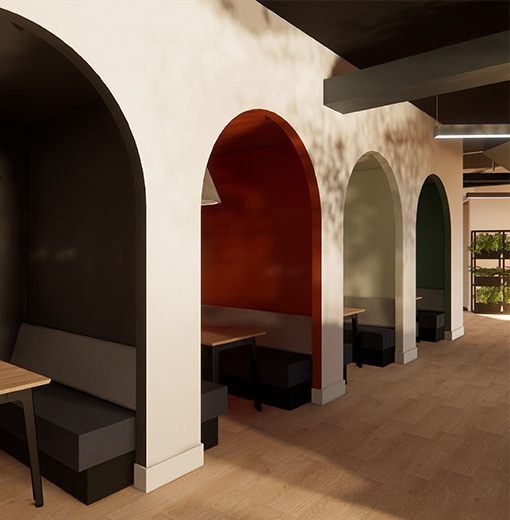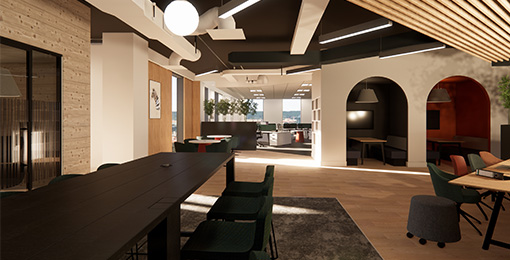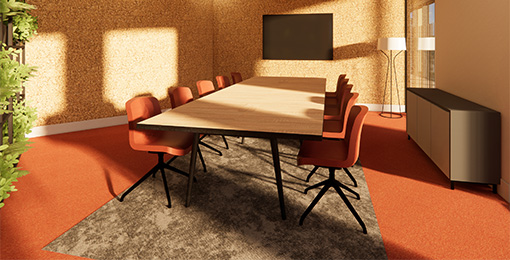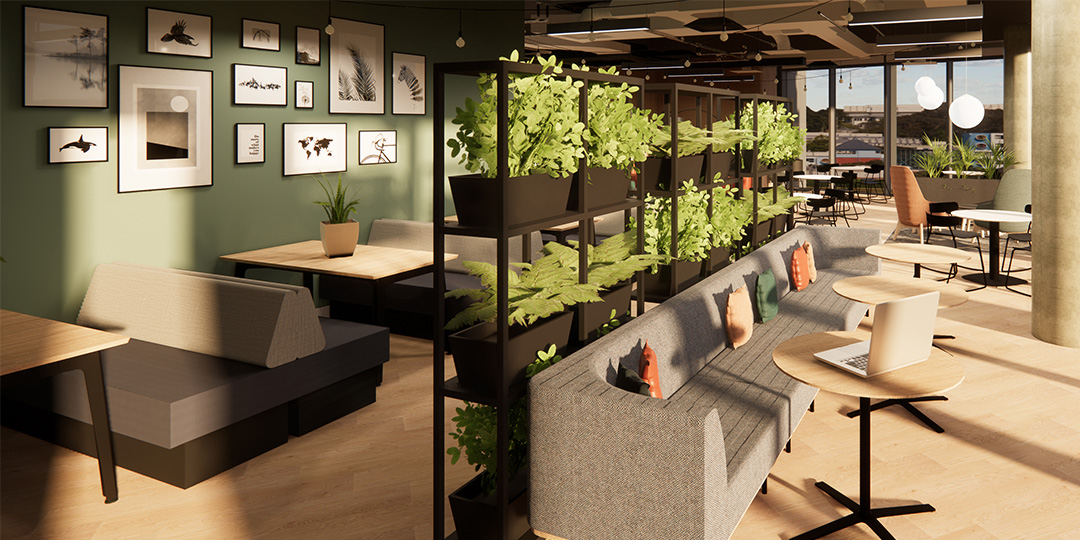 SEE WHAT WE'VE BEEN UP TO