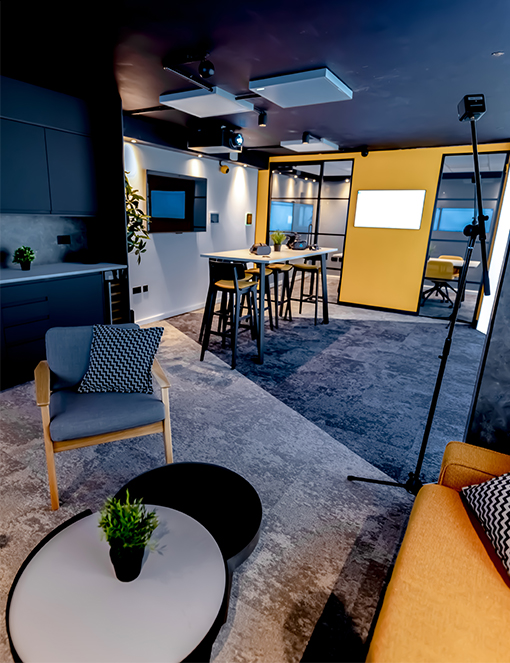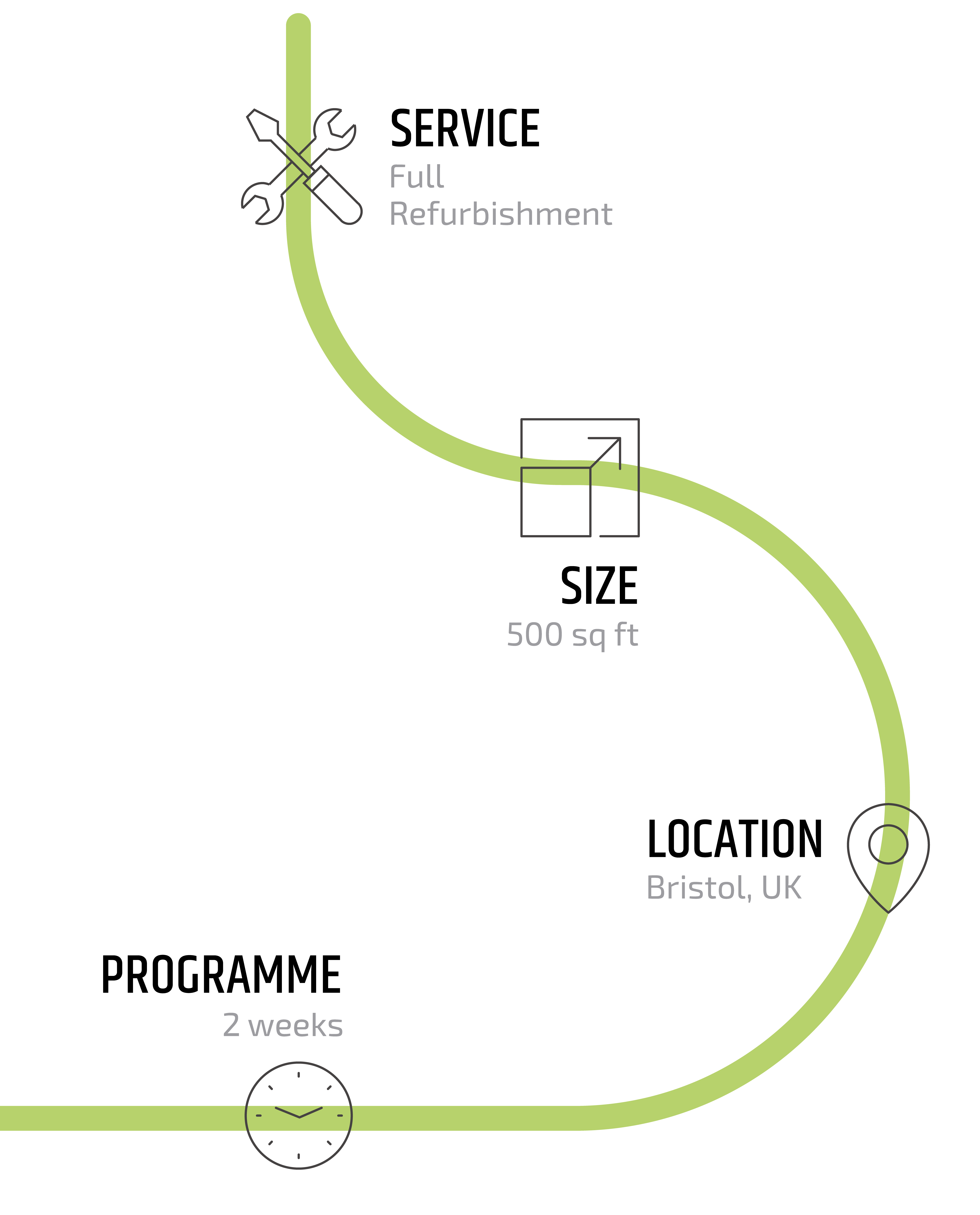 AV COMPANY,
VOICEPATH'S AV & VR SUITE SHOWROOM
We were approached by Voicepath to create a VR Suite in Bristol that could be used to host meetings, run workshops, and showcase their AV technology and installation. With just 500 sq ft to play with, they already had a rough layout in mind with the focal point being an impressive, curved projection screen.
Our Design team came up with some alternative layouts to better utilise the space. Over a couple of Teams calls with the client, we were able to walk them around the project and make live changes; allowing us to quickly agree on a final layout. The floor plan was separated into a small welcome area with a kitchenette, a projection/presentation space, and a separate meeting room.
Our Interior Designers then came up with a scheme for the space, we wanted it to be dark to create a more dramatic presentation space, the ceiling was painted black and black framed internal glazing was incorporated. Bright yellow accents were added to one of the walls and to some of the soft furnishings to create more of an impact when walking in.
The VR Suite showcases some of the latest AV technology, including a room booking system, conference call equipment and speakers in the ceiling and built-in on either side of the projection screen.
Designing such a small space was challenging but we are thrilled with the result, the space has already been used to host design workshops with excellent feedback from attendees.
Scope of Work
Space Planning & Interior Design
3D Visualisation
Supply of furniture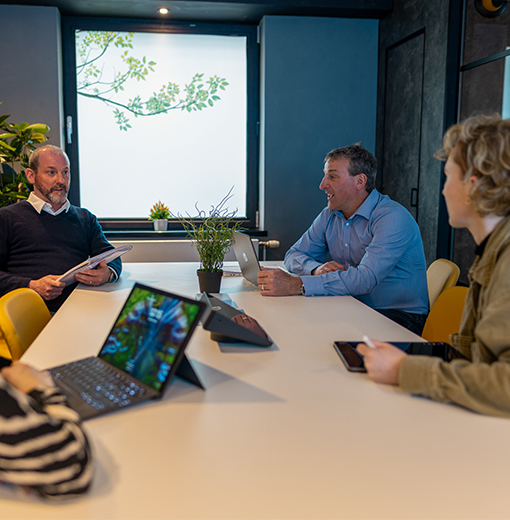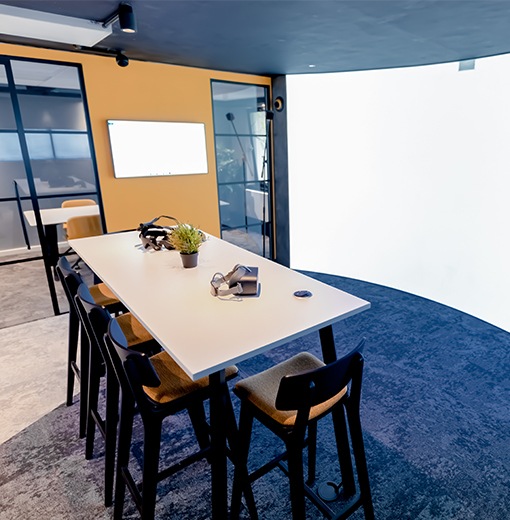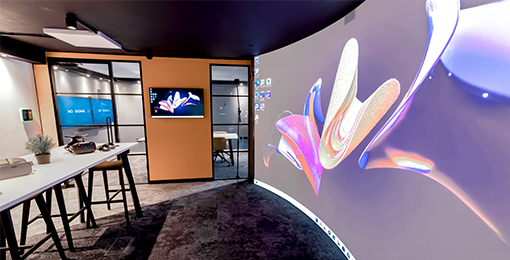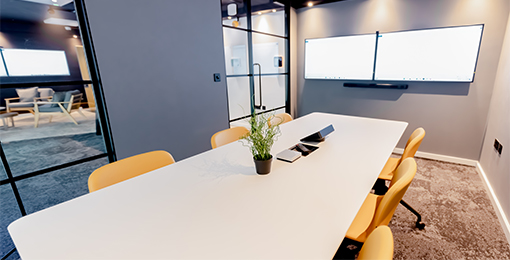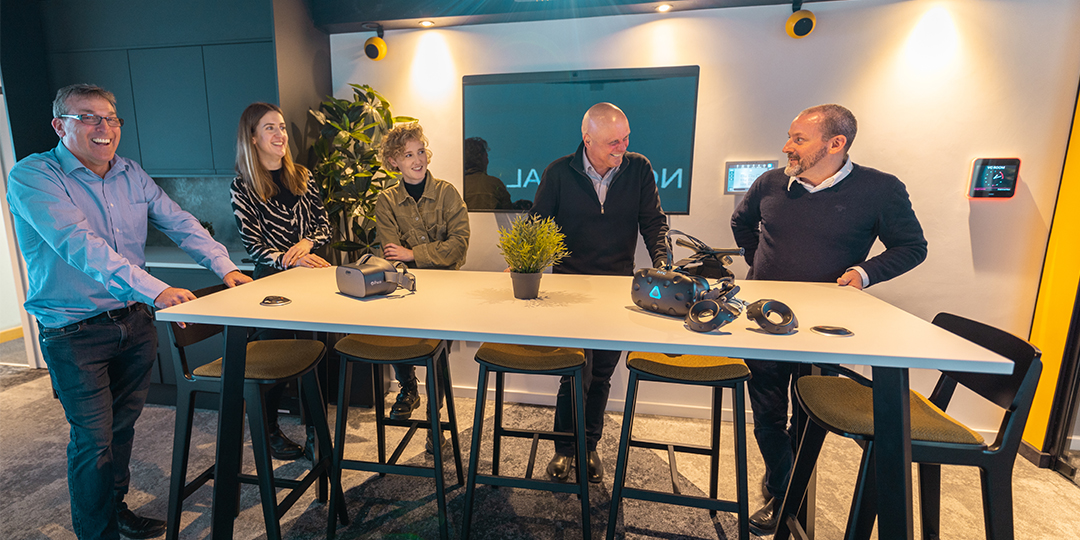 SEE WHAT WE'VE BEEN UP TO