When undertaking an office fit-out or refurbishment there are simple steps that can be taken to ensure that the project is safe for everyone involved. It will vary depending on the size of the project and the scope of works to be carried out, but it should never be overlooked. It can seem overwhelming to meet all the regulations and criteria but we are here to break it down for you so that you can keep everyone safe during the project.
What is SSoW?
SSoW might have popped up whilst browsing how to be health and safety compliant. It means a safe system of work. People, substances, and equipment need to be considered when developing a SSow. It's a formal procedure based on an examination of work to identify any hazards. It defines safe methods of working which eliminates those identified hazards or minimises the risks associated with them. In very simple terms, it explains how to do all of the jobs in a safe way.
In the UK these should be set out in a formal framework for workers to follow. Typically, these would be laid out in a written document, but they can be more informal via verbal instructions and guidelines.
What protective equipment is required?
All construction sites must have adequate protective equipment to reduce the risk of injury to both workers. This should include: 
Hard hats – to protect from falling objects or debris, these should be always worn by anyone on site, always

High-vis vests – so that workers can be always seen

Construction cones – to identify any hazards

Signage – some examples: wet floor signage, no entry

Eye protection – protects from dust, debris, fumes

Foot protection – to prevent injury from dropped objects or hazardous items on the floor

 

Ear protection – to protect during noisy tasks

 
Often workers will have the relevant equipment, but you must keep in mind that all visitors to the site should be wearing the relevant safety equipment. So, the client, consultants or any unexpected visitors should be provided with the necessary equipment or come to the site prepared.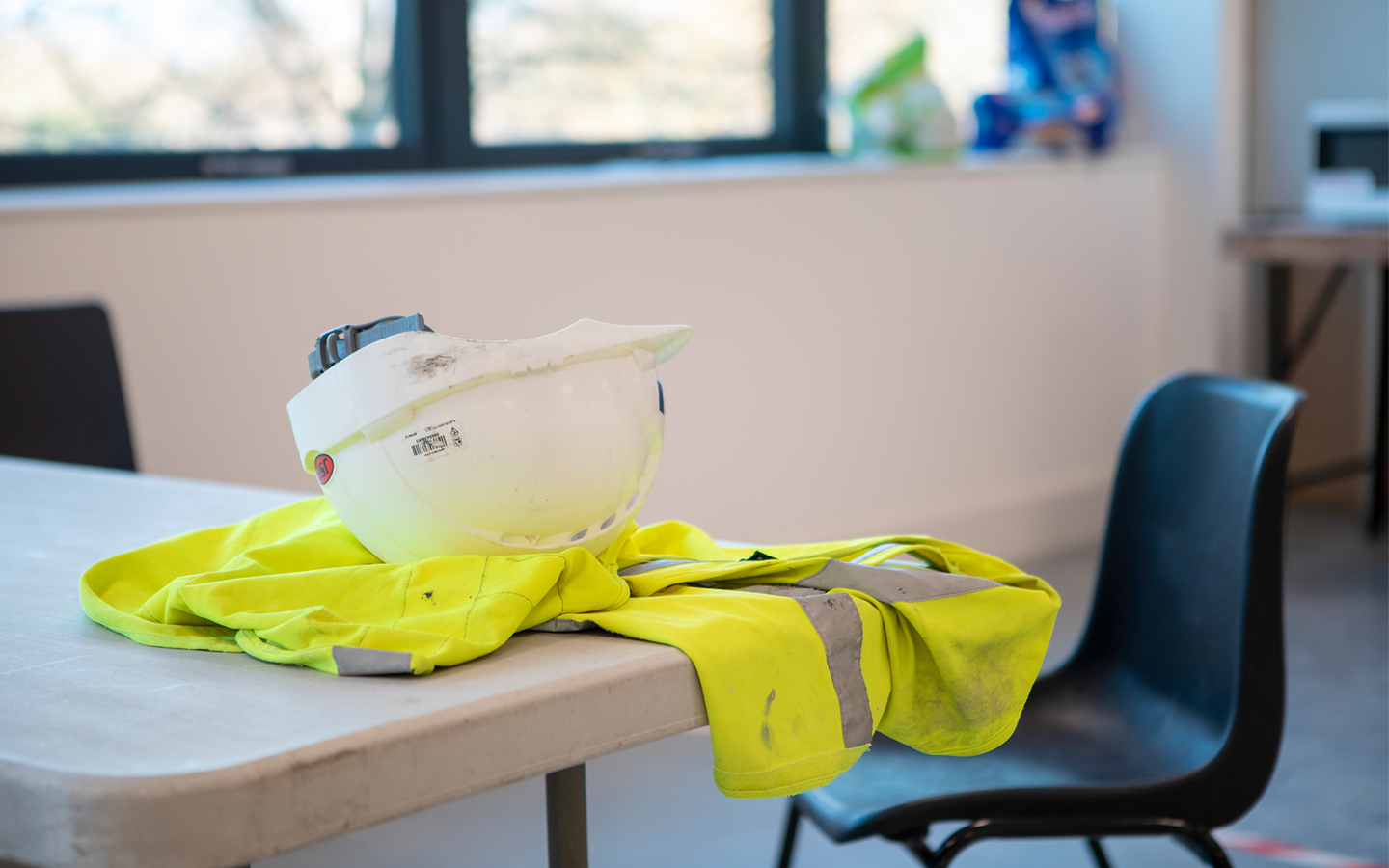 Do I need to provide first aid?
Although everyone hopes that a project is completed without injuries on site, measures need to be in place in case of an injury or medical emergency.
There should be an up-to-date first aid kit on site.
There should always be someone on site who is first aid trained.
An eye wash station should be provided in case of any emergency.
An accident book should be kept on site and filled in, in the case of an emergency.
How do I ensure safe use of equipment?
Only those qualified to do so should be using any kind of machinery or equipment.
The equipment used on site should be to a high safety standard. Inspections should be carried out regularly to ensure they are in good working order.
Any worker should have some sort of proof that they can work on a construction site. This could be a CSCS card which proves that the individual has the appropriate training and qualification for the job they are doing.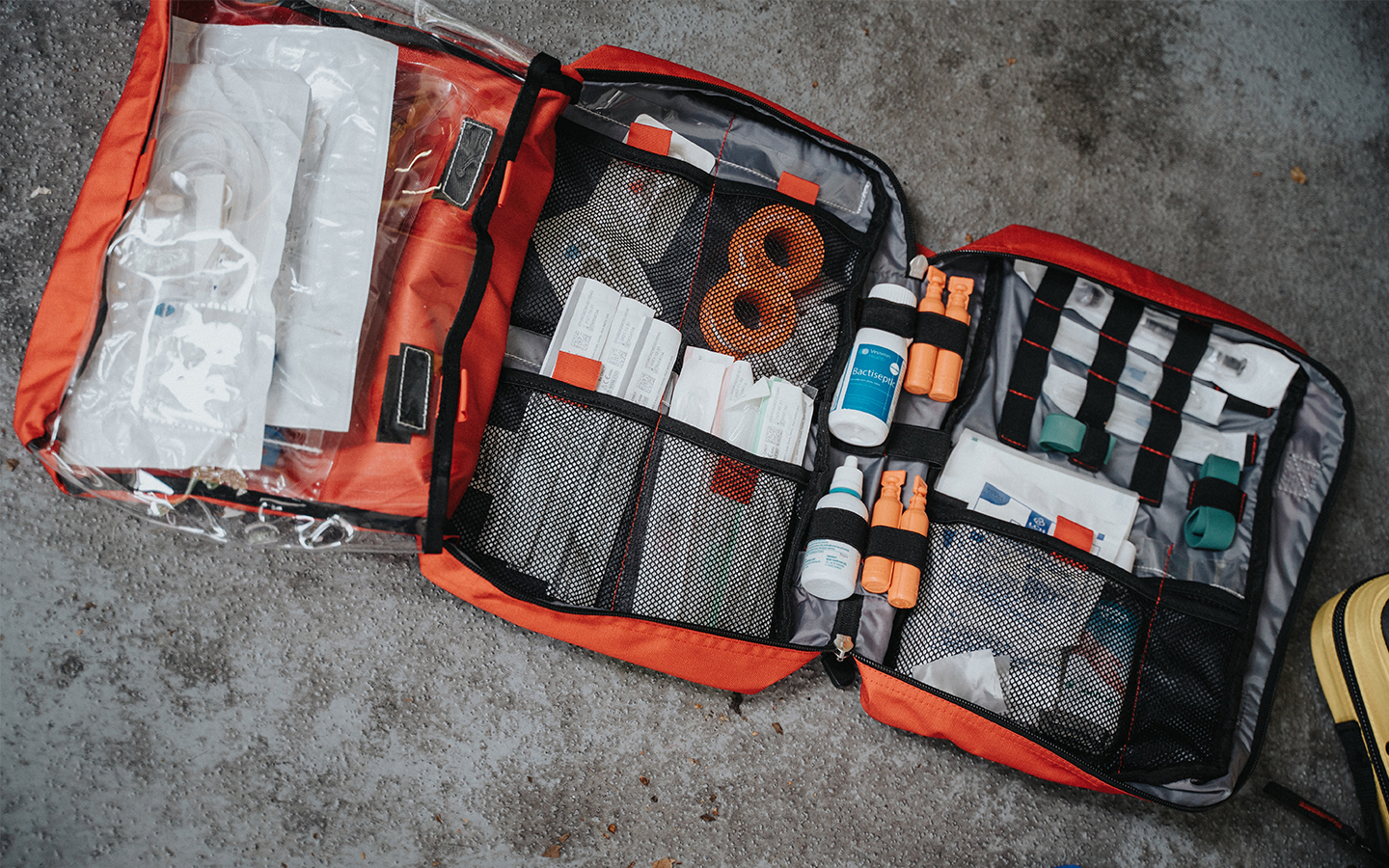 Do I need to conduct safety reviews?
Safety reviews of a site should be carried out throughout the project.
One of the best ways to ensure the safety of a project is to appoint a safety focused Project Manager – they will ensure that a site is safe and secure.
Any breech of the points listed here should be recorded and tracked. If someone on site is putting themselves and others at risk of injury by not complying, then they can be asked to leave site.
Are there any other health and safety requirements?
A fire assembly point(s) needs to be identified and signage should be provided so anyone on site can make their way to a safe place from anywhere within the building.
A log should be kept of all visitors and workers coming to the site, everyone needs to sign in and sign out to ensure that people can be accounted for should an emergency arise.
The site should be kept clean and tidy, it is the simplest yet most effective way to avoid accidents.
Skips or other refuse points should be provided to ensure that material can be quickly and safely removed from the site.
If any hazardous materials need disposing of, adequate waste management should be provided to remove these in a safe way.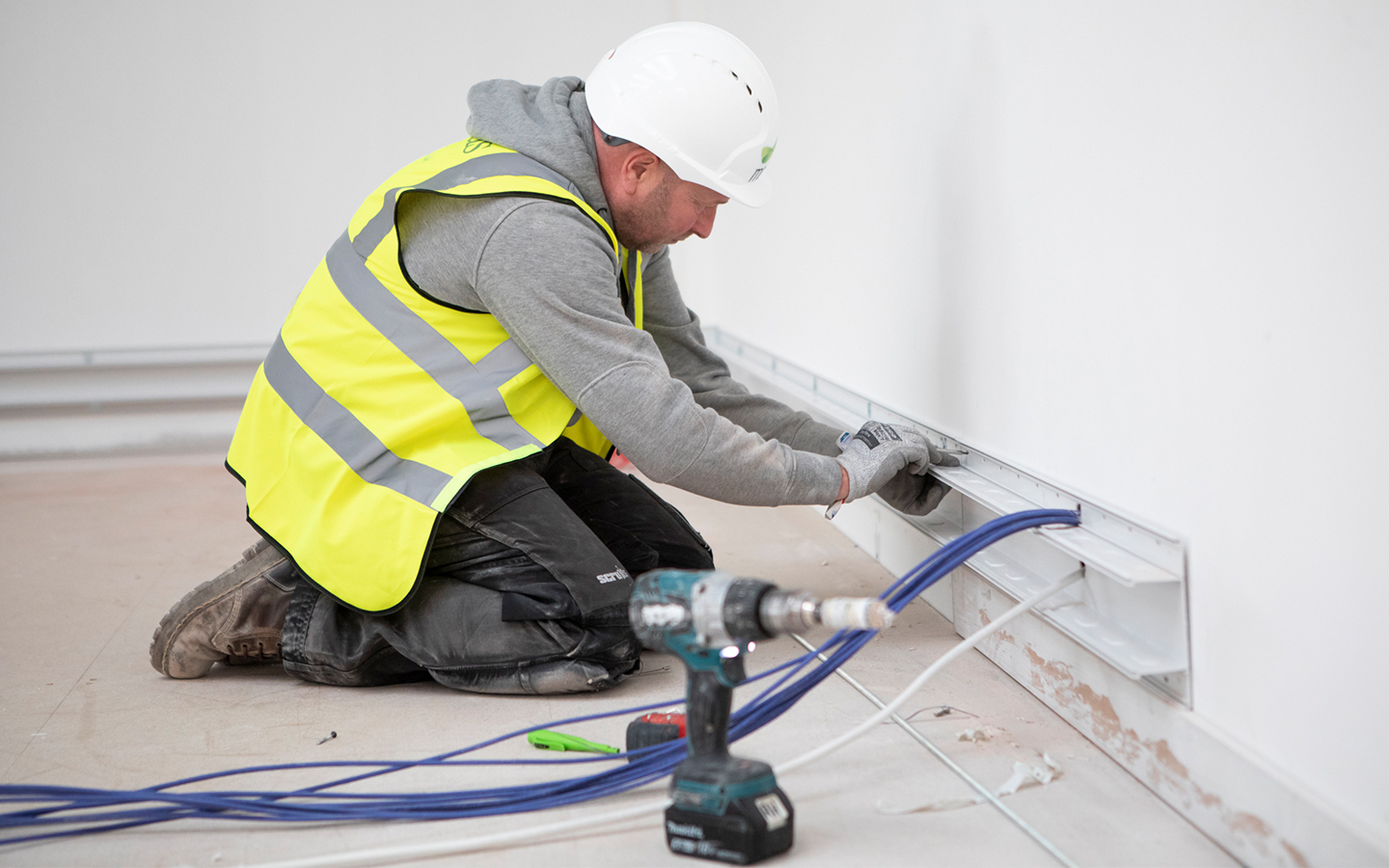 When looking to appoint an office fit-out team, things like health & safety can sometimes be forgotten. It's worth partnering with someone that you can trust to take responsibility for the health and safety of the site and all of those involved with delivering the project. Ensure that they have the necessary liability insurance and don't be afraid to ask about their SSoW procedures even in initial meetings.
Sustainability is also key to a refurbishment project. Have a read through our 'How can I make more sustainable fit-out choices' blog too for more insight into delivering a successful project.