The cost of an office refurbishment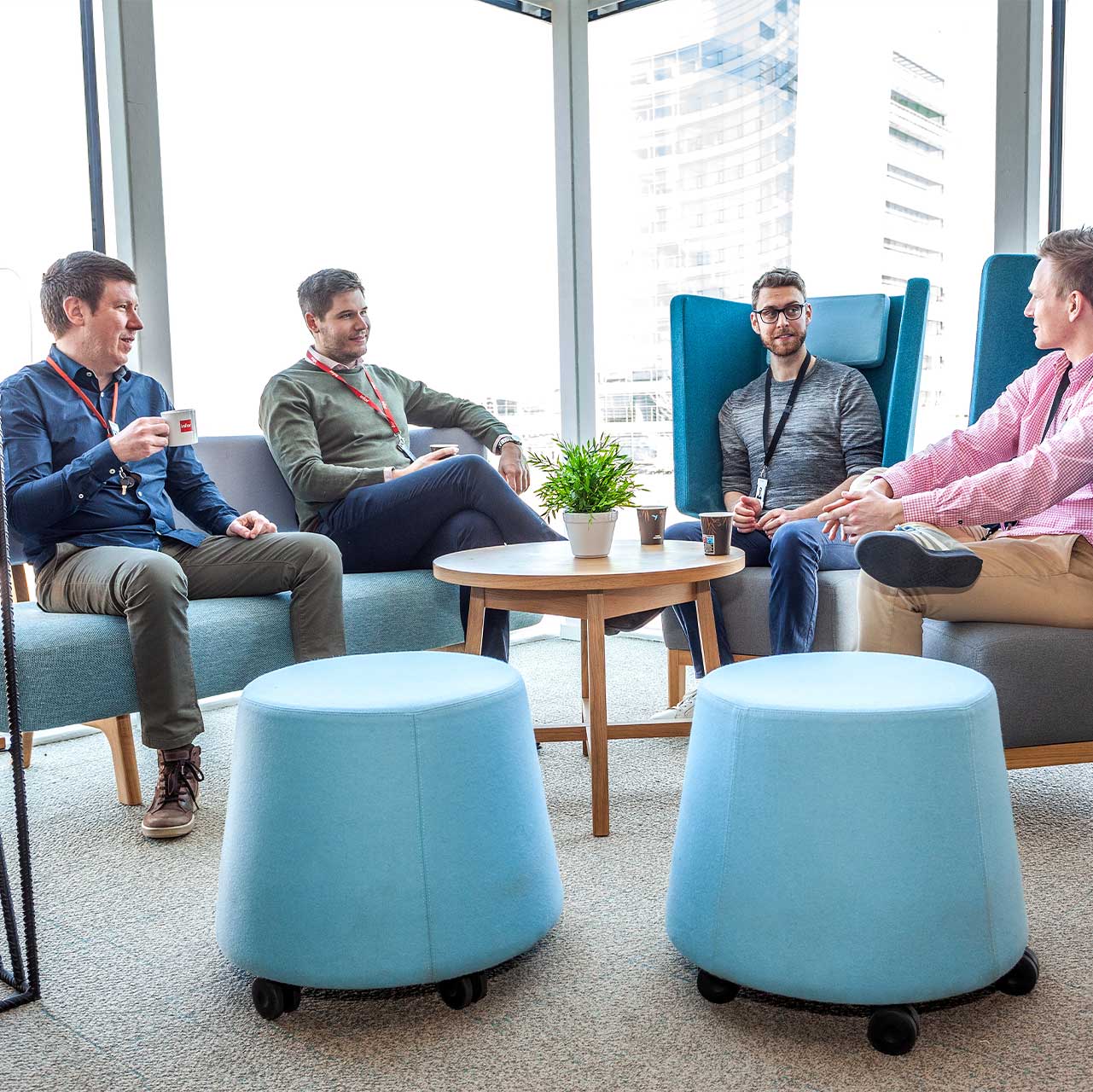 The cost of an office refurbishment can vary depending on the scope. To help, we have broken down the details to give you an idea of what you can expect.
Before embarking on any design or refurbishment work, you need to understand your budget.
Any competent Design & Build company will ask you what yours is and it's important to be able to trust your chosen contractor with this information. To be clear, they will probably spend your budget! Not to maximise the contract value, but to give you what you need from the space, delivering the correct specification that does justice to your brand.
We have broken down some examples to help you understand how much all these things cost and what you might expect to get for your money.
DESIGN
If you're just looking for a design package, then we have you covered.
All our work is produced using a 3D BIM enabled software. This allows us to create 2D construction drawings packs as well as full visualisation of the space or building. Our workflow means that reaching a design for sign off is much quicker than traditional methods and saves you money.
See our Design Services Page for full details of what our process looks like.
Based on a typical 15,000 square foot office, it took our team 170 hours to scan the building, model it in 3D, create and implement an interior design scheme. This included the full fit out and FF&E finishes followed by a full construction drawing pack.
Pricing, as a guide, is £0.95** a square foot.
** Design fees are refundable at our discretion, should you award us the fit out and furniture contract.
FIT OUT
Every individual, every Company and every building has it's own unique potential. Everyone's aspirations and budgets are also different. Compare it to your supermarkets; are you looking for an Aldi or a Waitrose? Do you want to give your team an office that meets the Well Being Standard or just build some walls and create a breakout area?
There are many decisions to make in order to finalise pricing of your fit out.
Pricing, as a guide, based on a 15,000 square foot office (excluding M&E), should cost you in the region of £35-£40* a square foot for a middle of the road package.
FURNITURE
Again, furniture falls under the same supermarket bracket. You can buy furniture to suit all needs and budgets.
We only work with manufacturers that will offer a minimum of 5 years warranty with their furniture. This doesn't mean you can't reach the Aldi price point; everything is possible. It comes down to how the furniture needs to be used and the environment you want to create.
Again, using our 15,000 square foot project as a guide, you should be looking to spend in the region of £30-£40* a square foot for a middle of the road package.
FULL OFFICE DESIGN, BUILD AND FURNISH
If you wanted to use Mobius for a full turn-key (Design, office fit out and furniture), our 15,000 square foot example project would cost you in total, £975,000*
*All pricing is indicative. Final costs depend on final design, scope of works and furniture/fabric selections.
WONDERING WHERE TO START?